Nasser Alzayani
– Casa Wabi 2017
Community Project
Literatura árabe e ilustración – Escuela Primaria Jaime Nunó de Río Grande
Nasser Alzayani, the Bahraini-American artist, held several sessions with the children of Jaime Nunó Elementary School in Rio Grande. The development of the project began with a session of "* storytelling *" in which he told several stories about the Bedouins and the origins of the storytelling tradition. Stories of Arabic mythology were also told, captivating students' interest in creating their own stories for the next session
in which they were asked to write and illustrate their own history. The next session began with a series of invented mythological creatures drawing exercises for which children wrote a story. At
the end of the session, they were asked to tell their stories, now, becoming the storytellers themselves.
After the successful sessions, Nasser was able
to collect the stories of the children, intertwining them with a story he wrote about a Bedouin prince: "A gold coin, a green seed, a drop of blue" thus mixing the Arab and Mexican culture. During each of the workshops, through the stories that were told, both the artist and the children were taken to places unknown to each other; allowing them to trigger memories just like their imagination.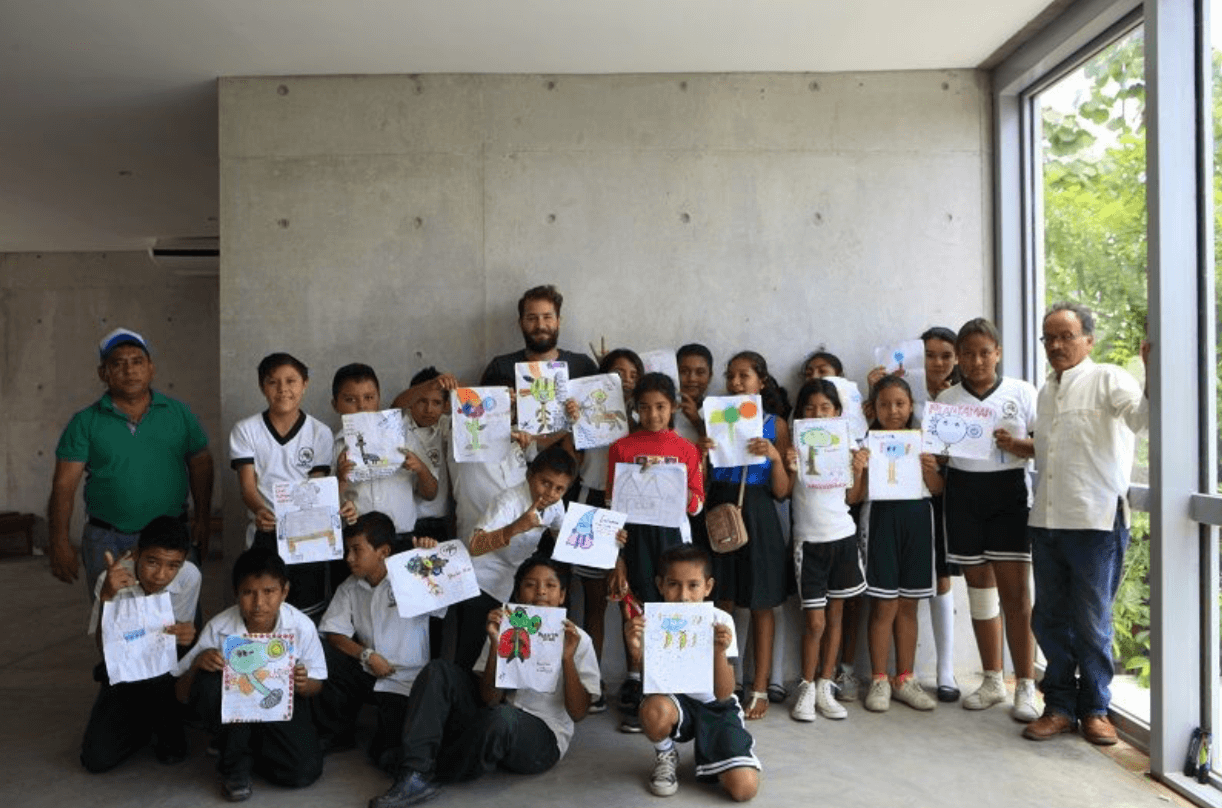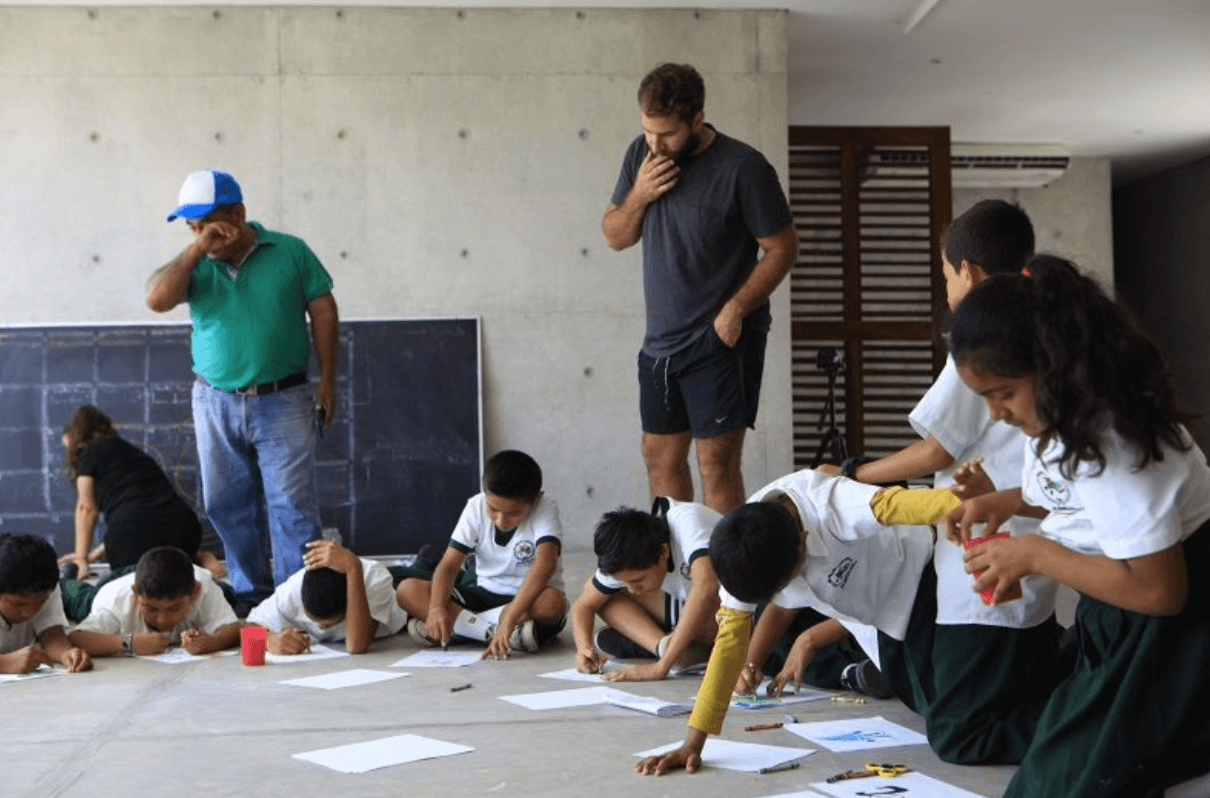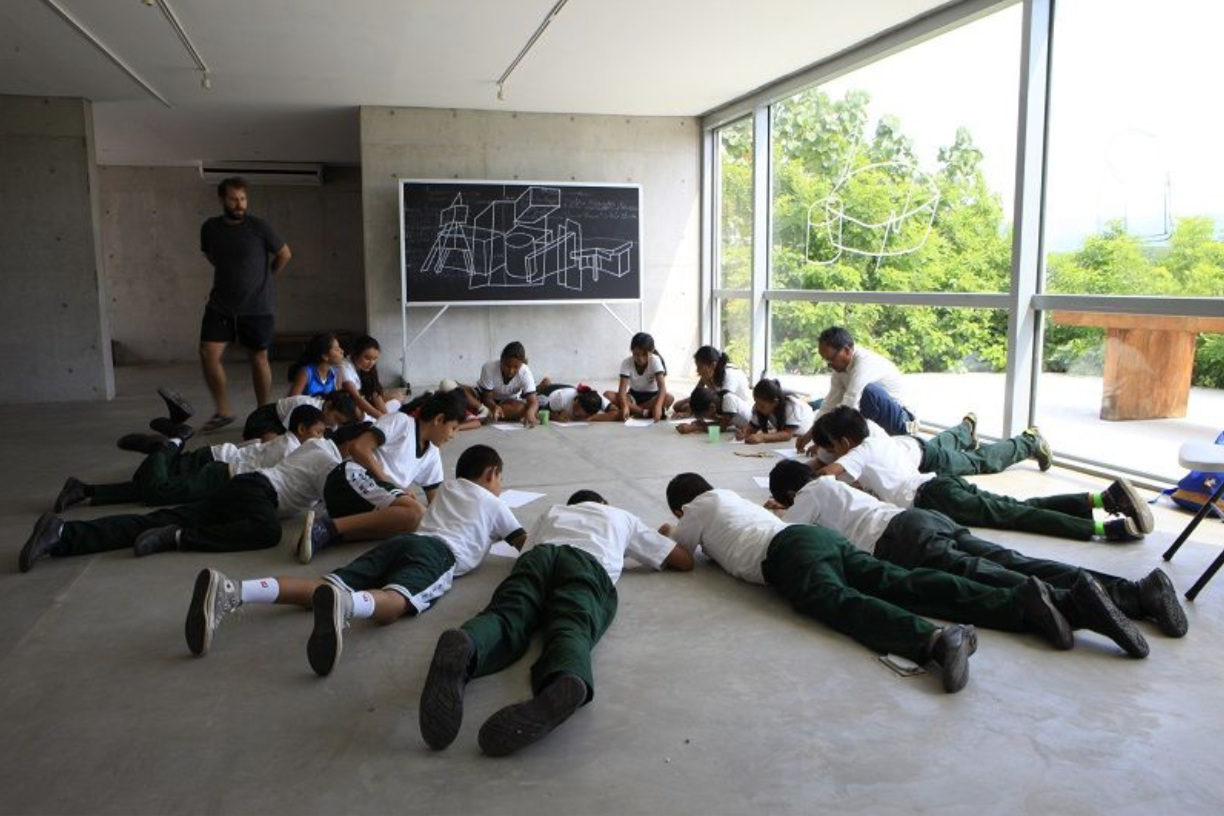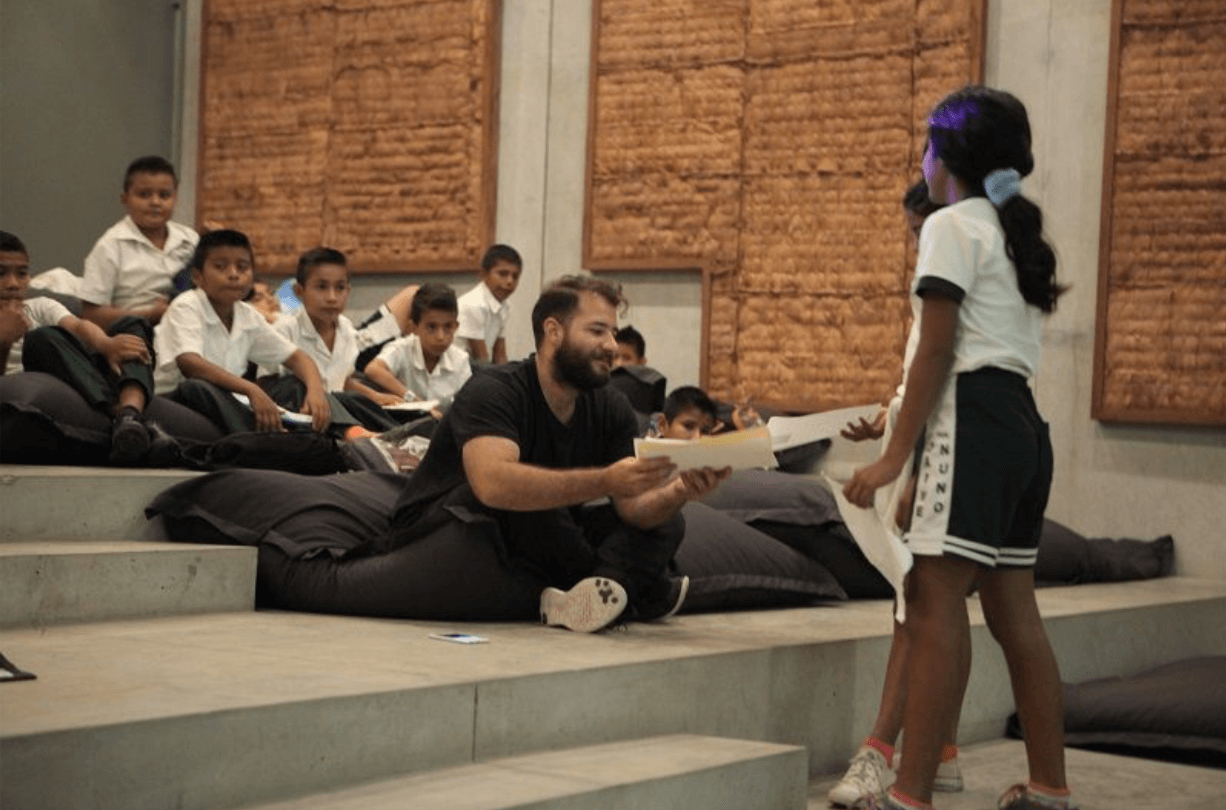 Bahrain
Lives and works in Abu Dhabi
Nasser Alzayani is a Bahraini-American artist (b. 1991, Manama, Bahrain) who lives and works in Abu Dhabi.
He is a graduate of the American University of Sharjah with a degree in Architecture. Nasser's practice expresses an obsessive documentation of time and place, and the pages of his sketchbook reveal this preoccupation through drawings, writings, collage, and found objects. His most recent work explores lost landscapes and their preservation through memory.
_
May – June 2017

This site is registered on
wpml.org
as a development site.