Miguel Monroy
– Casa Wabi 2015
Community Project
Escultura y paisaje – Comunidad de Río Grande . COBAO No. 25
Miguel Monroy started a theoretical-practical talk with students of COBAO campus Rio Grande (State Baccalaureate), where they talked about the movement of "Land Art" and the different sculptural forms in the landscape and natural environment. After the talk, discussion groups were integrated. Then, they made an excursion to the Casa Wabi Foundation's surroundings, where the students carried out sculptural exercises that were photographed. These images were discussed later in the classroom. Finally, this record was left on campus available to the students' disposition.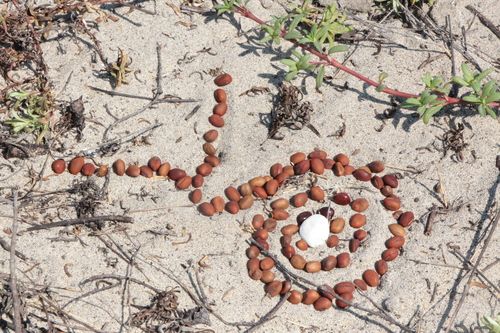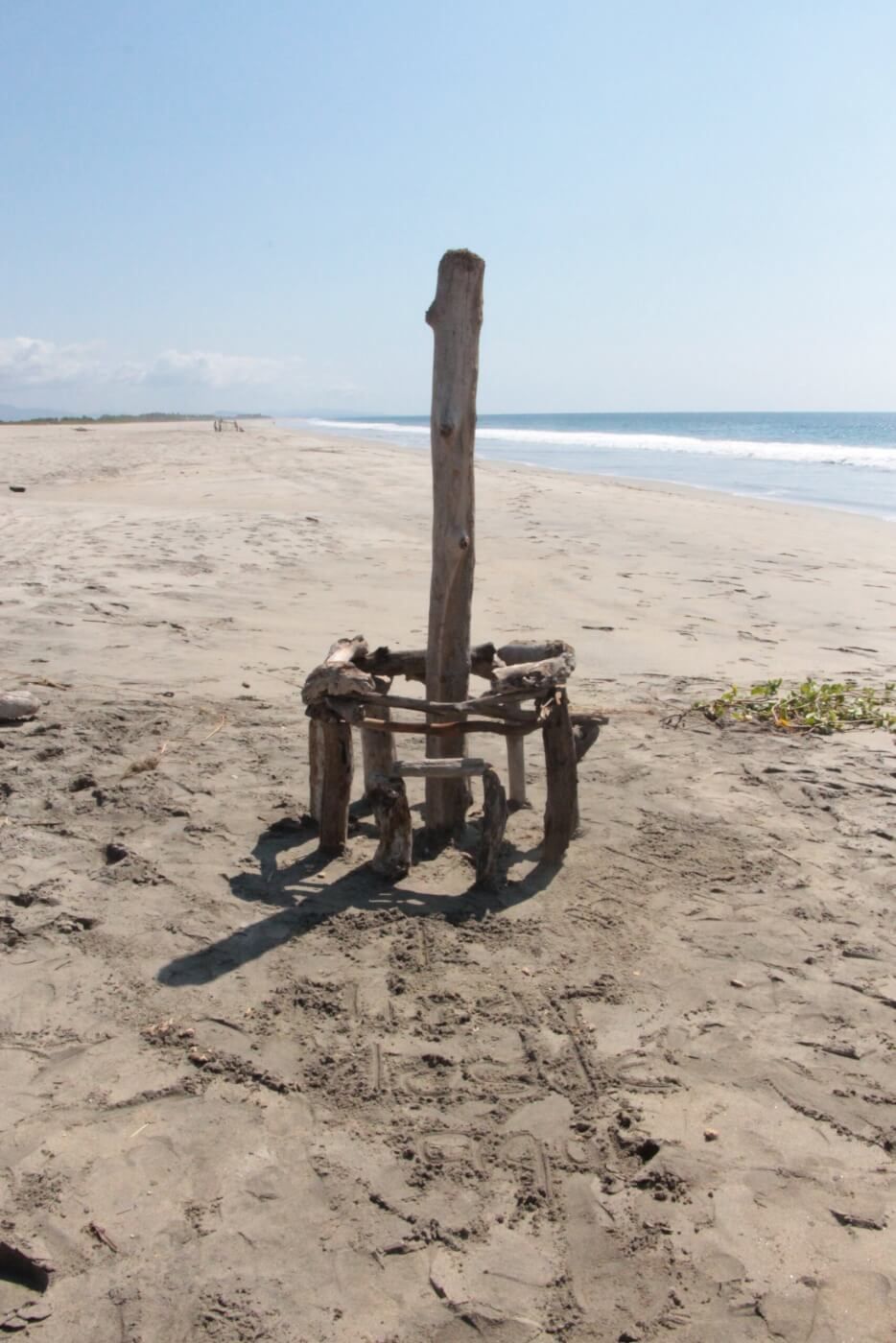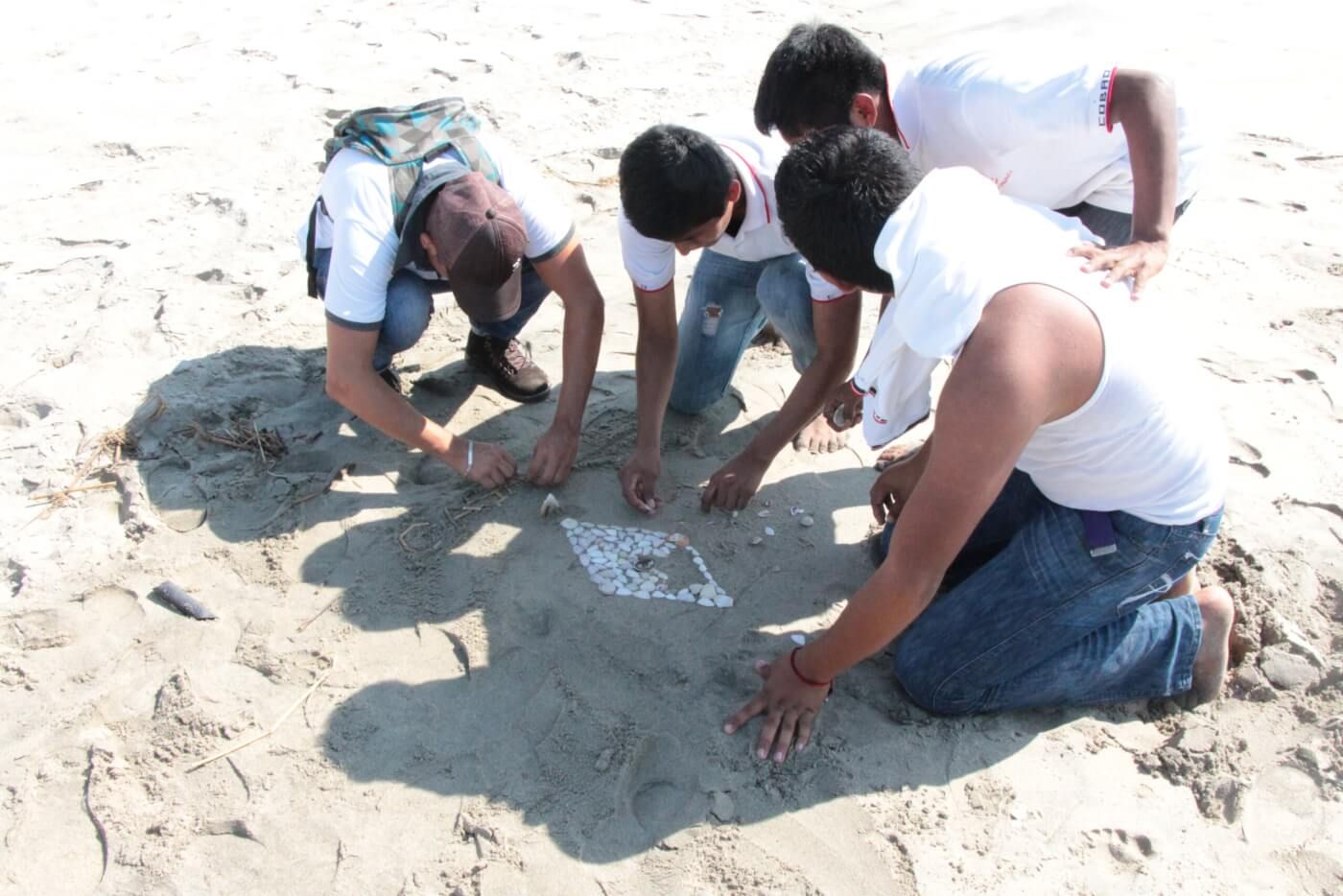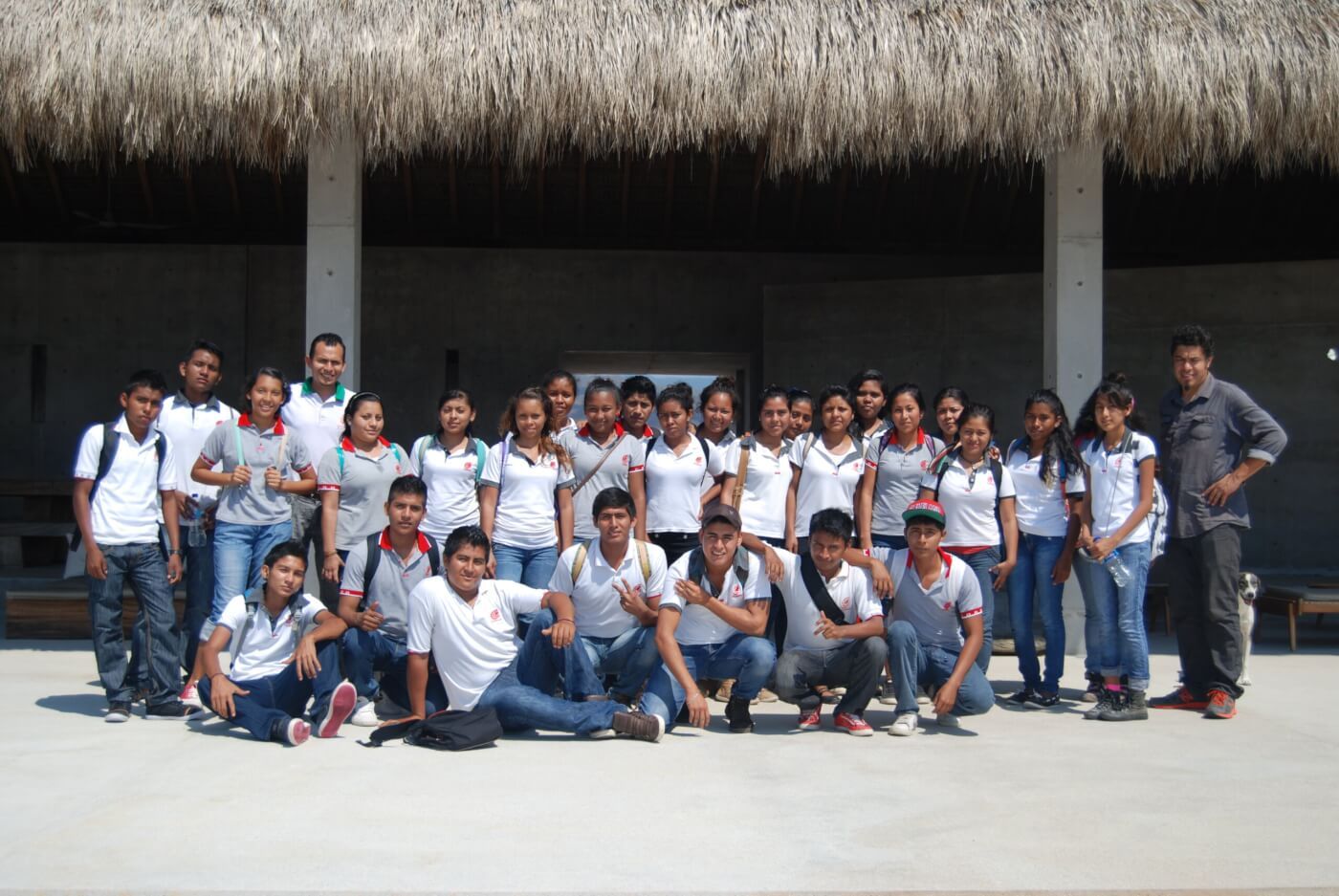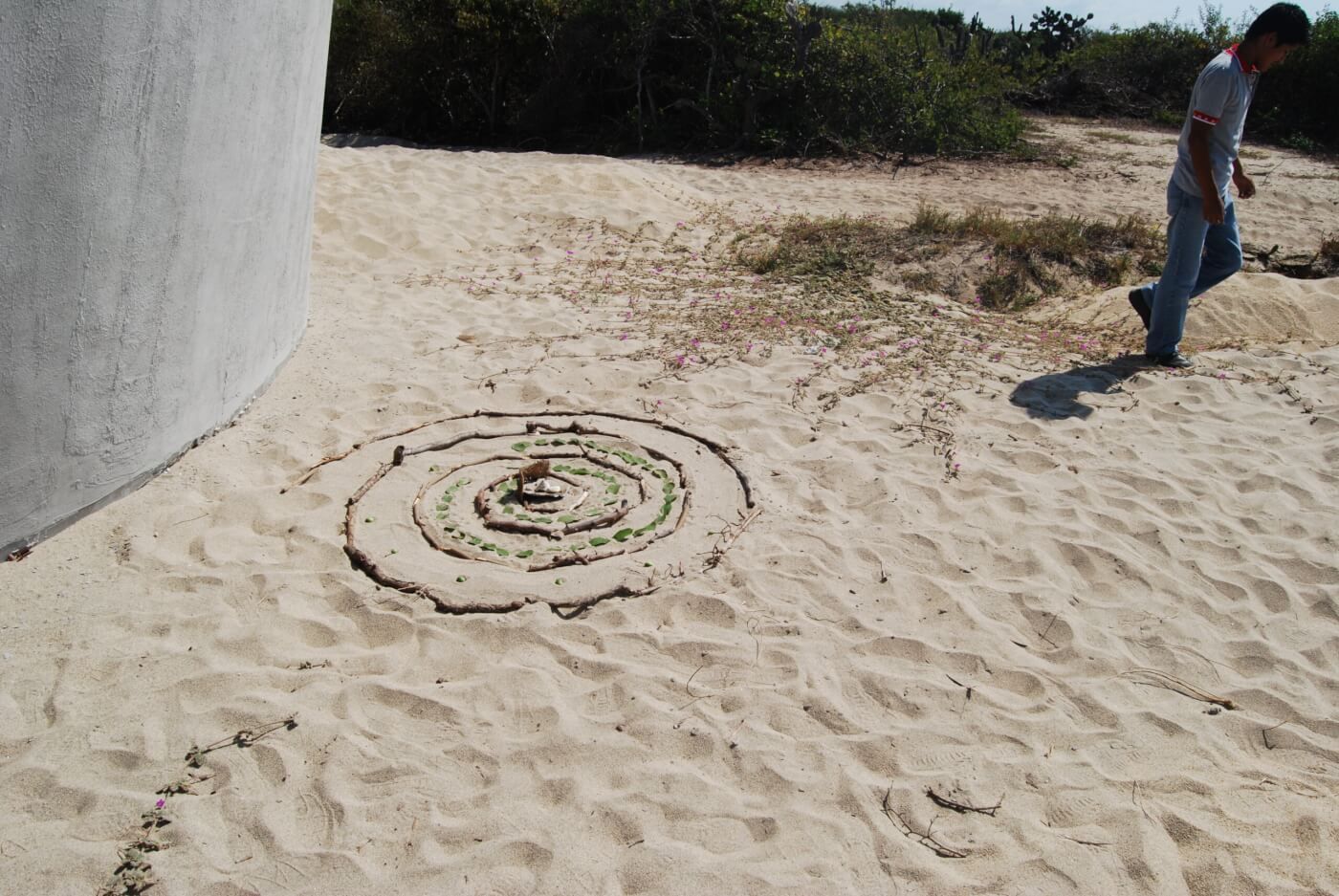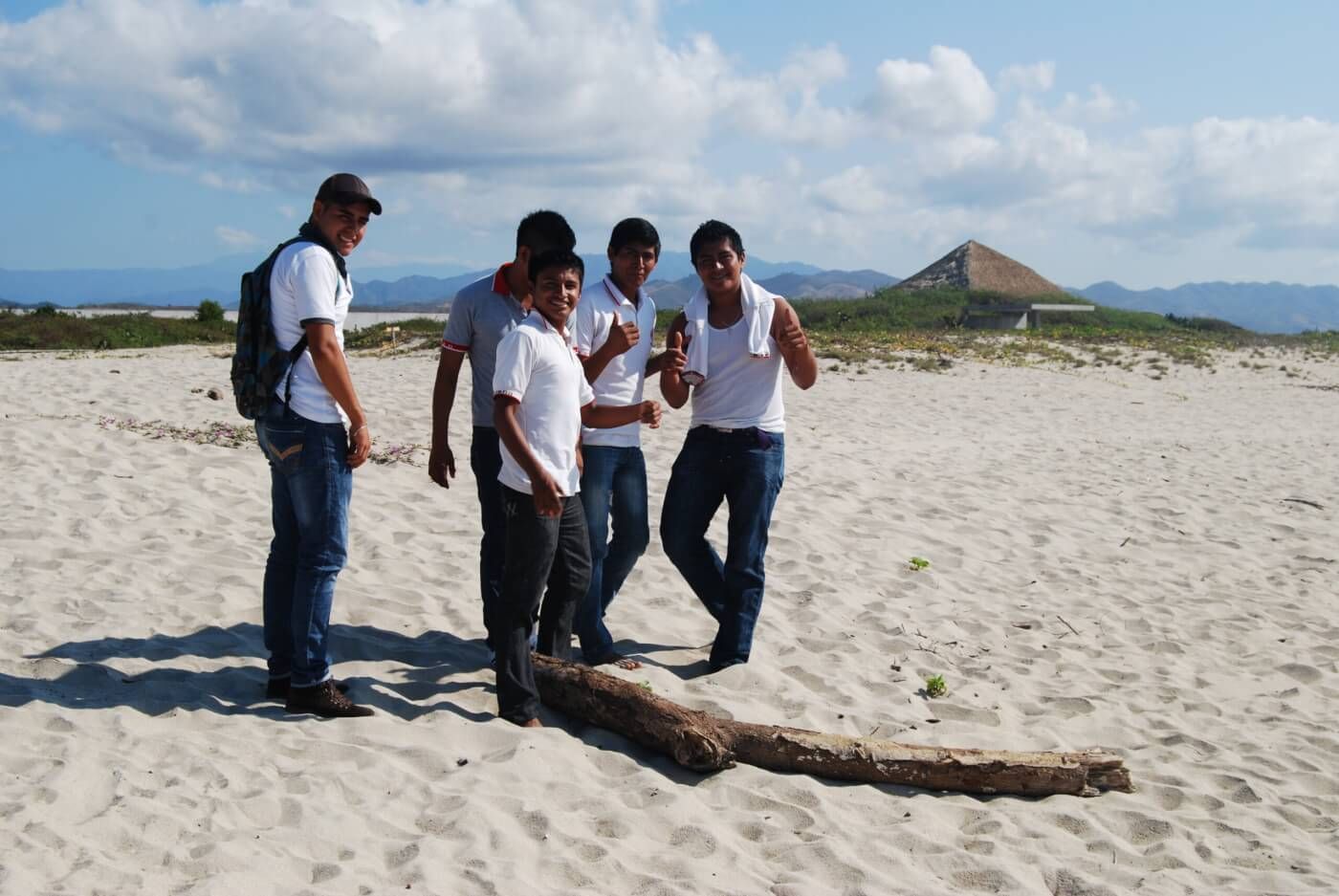 México
–
Miguel Monroy (Mexico city, July 23rd 1975) is an artist that works in the fields of video, installation, photography and sculpture. He got his BVA at UNAM and he studied photography and new media at Centro de la Imagen (2001). His work tries to destabilize the meaning of objects and systems of the every day life. Through processes like use, repetition, opposition, reflexion, Monroy empties the object from its socially agreed purpose, making it acquire autonomy, escaping its imposed condition. Monroy shows us that form and function do not exist as original principles that give objects a meaning, but as a renewed social efforts in order to forbid total irruptions of the nonsensical.
Monroy has shown at galleries, museums and cultural spaces in México, Switzerland, Brazil, Spain, U.S.A., Belgium, Japan and Canada, among others. His exhibition "Puesta en abismo" received Austin's Table Critics Award to best independent project. He published "Transporte transportado" (2012), with Jumex Foundation's support. He has been invited to develop artistic residencies in Switzerland (2006) and Quebec (2012). His latest exhibitions were Deuce (2010) in Alterna y Corriente; Canon (2012) at Museo Experimental El Eco both in Mexico City, Box de sombra (2012) at La Chambre Blanche Gallery in Quebec, Canada; Puesta en abismo (2014) at CoLab Projects in Austin, Texas. U.S.A. As professor he has taught contemporary art courses and workshops at many institutions. Currently he is professor at UNARTE in Puebla and Centro de Arte, Diseño, Cine y Televisión in Mexico City.
_
January – February 2015


This site is registered on
wpml.org
as a development site.