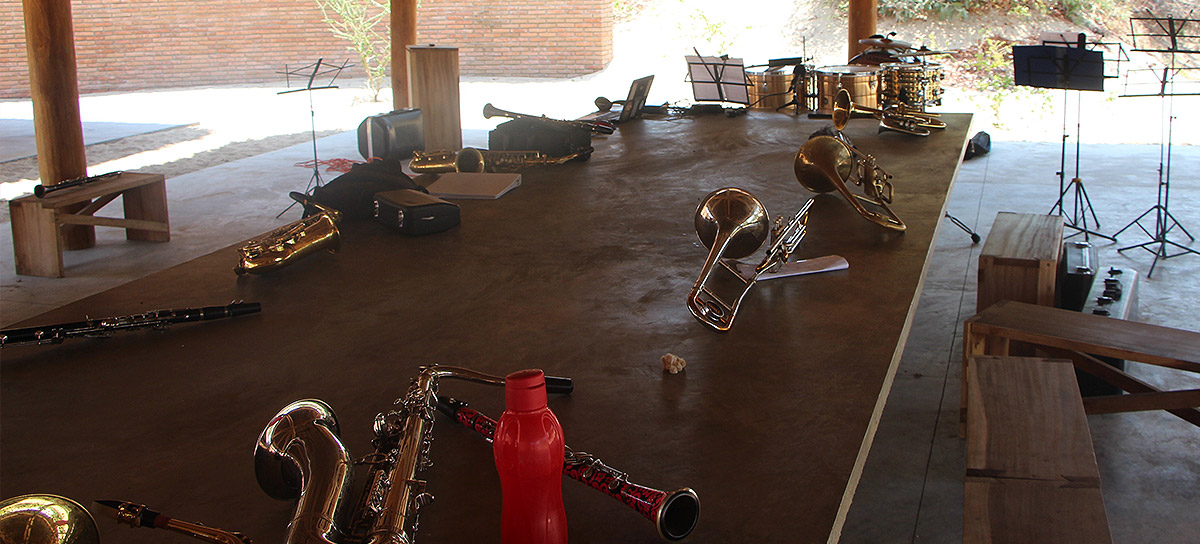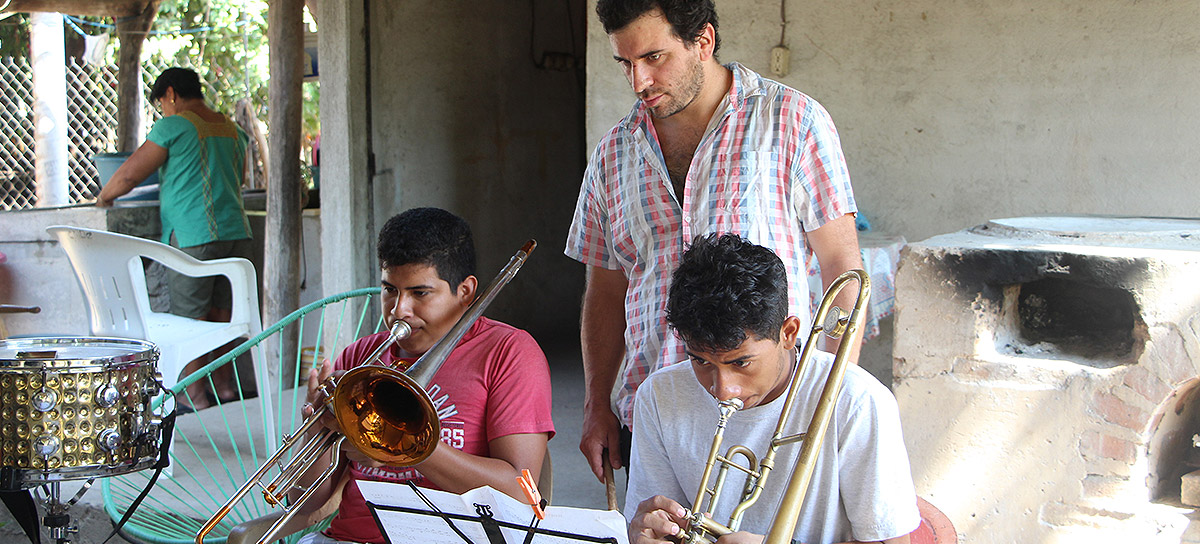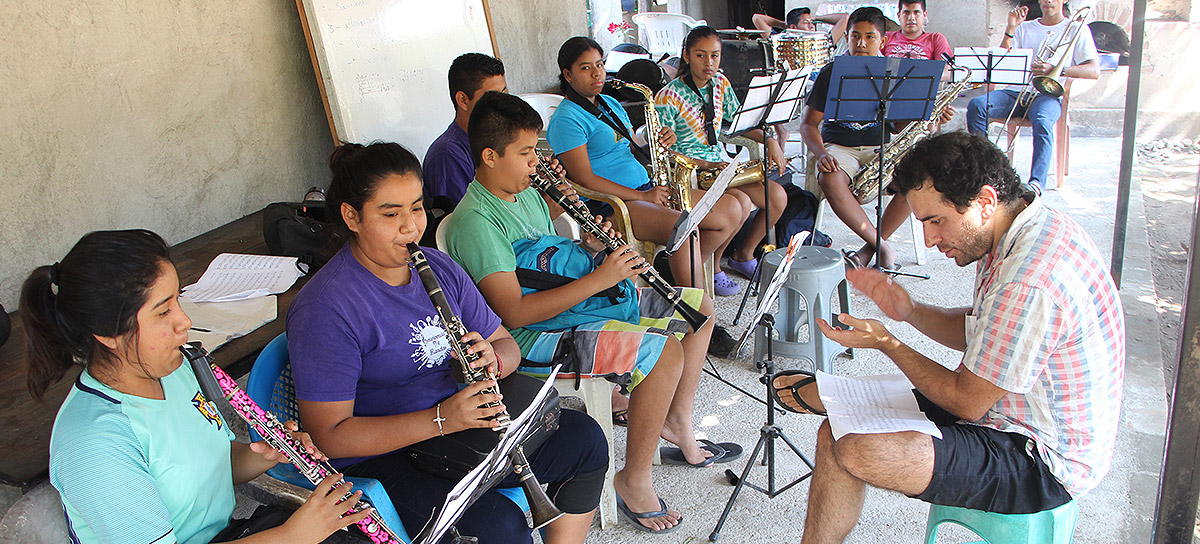 ....
Iberorquestas.
Se realizaron 8 sesiones, 6 en Bajos de Chila y 2 en Casa Wabi. Se trabajó con los integrantes de la banda "La Encantadora Banda Reyna Chileña".
El objetivo del proyecto fue montar una nueva canción, compuesta por el residente, para que la banda la pudiera integrar a su repertorio musical, hacer una grabación de la misma y juntar sonidos para crear una biblioteca digital con los instrumentos de la banda.
En la primer sesión se presentó el proyecto a los integrantes y Emilio pudo conocer a los jóvenes y escucharlos tocar. Las siguientes sesiones fueron de ensayos y ensamble de la canción, titulada "Ayancuipan". La sexta sesión fue en Casa Wabi para utilizar el observatorio como estudio y grabar la ejecución de la pieza ya terminada. La séptima sesión fue en el Pabellón de Barro donde se registró la parte de la canción de cada instrumento por separado para poder hacer la versión de estudio de la pieza y poder tener los sonidos para la biblioteca digital. La última sesión fue en Chila y se le proyectó a los participantes las fotos y videos de todos las sesiones previas.
_
Iberorquestas
There were 8 sessions, 6 in Bajos de Chila and 2 in Casa Wabi. We worked with the members of the band "La Encantadora Banda Reyna Chileña".
The goal of the project was to assemble a new song, composed by the resident, so that the band could integrate it into their musical repertoire, make a recording of it and put together sounds to create a digital library with the instruments of the band.
In the first session the project was presented to the members and Emilio was able to meet the young people and listen to them play. The following sessions were rehearsals and assembly of the song, entitled "Ayancuipan". The sixth session was at Casa Wabi to use the observatory as a studio and record the execution of the finished piece. The seventh session was in the Clay Pavilion where the part of the song of each instrument was recorded separately to be able to make the study version of the piece and to have the sounds for the digital library. The last session was in Chila and the participants were shown the photos and videos of all the previous sessions.

_