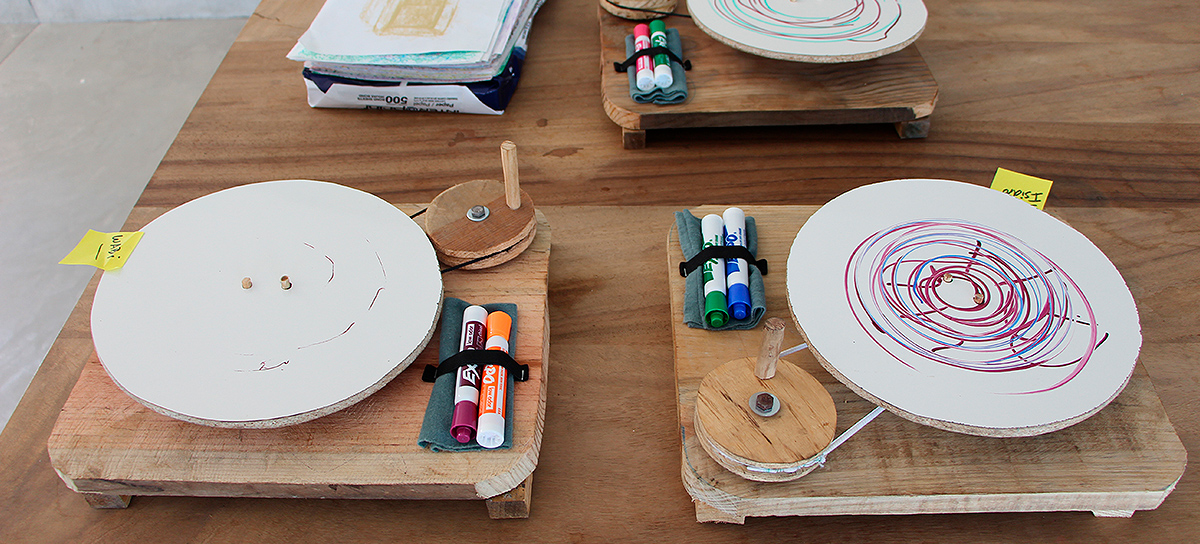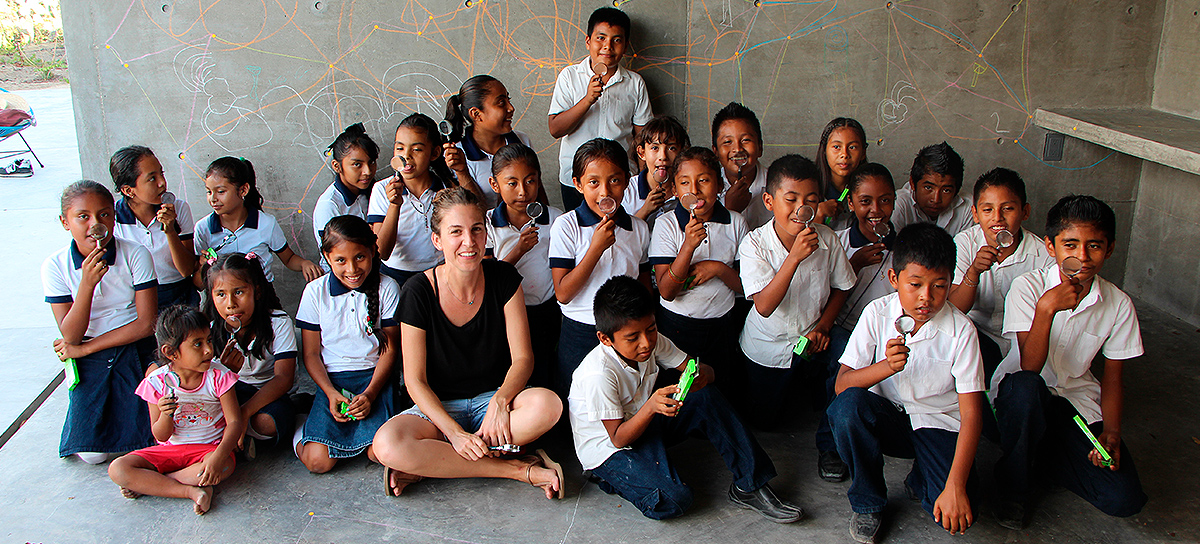 ....
Taller de Dibujo y construcción de Juguete educativo
Ana Bidart fue la artista ganadora de la convocatoria en conjunto del Programa Educativo SOMA y Fundación Casa Wabi. Ana Bidart desarrolló un taller para niños de primaria donde construyeron su propio artefacto móvil para dibujar. A través de la experimentación con el dibujo a escala pequeña, los niños aprenden a reconocer el espacio que habitamos desde otra perspectiva, sus distintas superficies, tonalidades, texturas y características que lo componen.
Workshop of Drawing and construction of educational toy
Ana Bidart was the selected artist of the open-call residency prize of SOMA´s Educational Program and Fundación Casa Wabi. Ana Bidart conducted a workshop for elementary school children, where they built their own mobile device to draw. Through experimentation with small scale drawings, the children could recognize the space we all inhabit from another perspective, with its different surfaces, shades, textures.