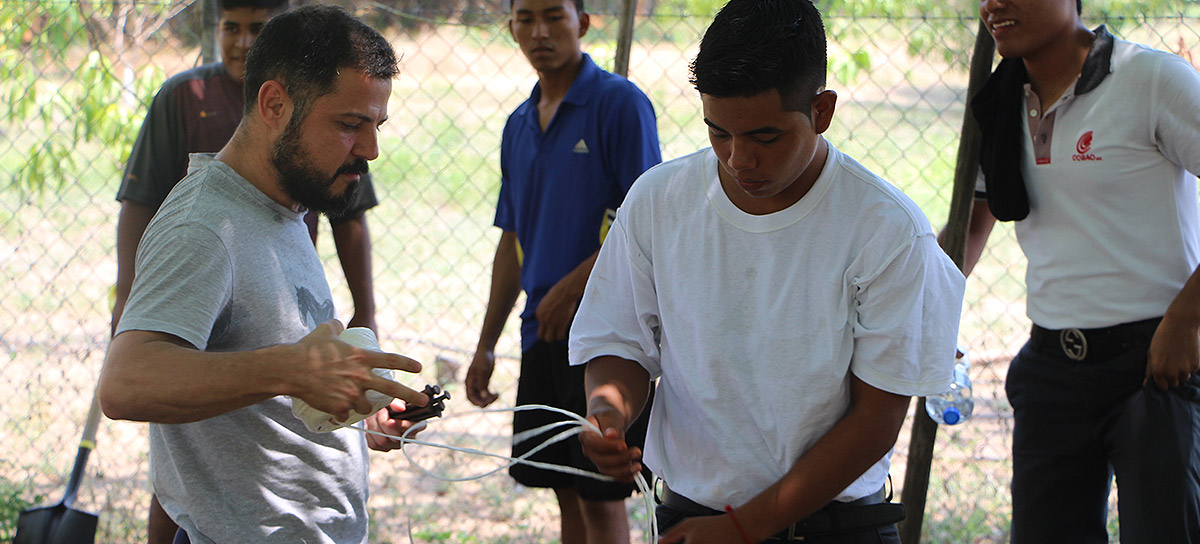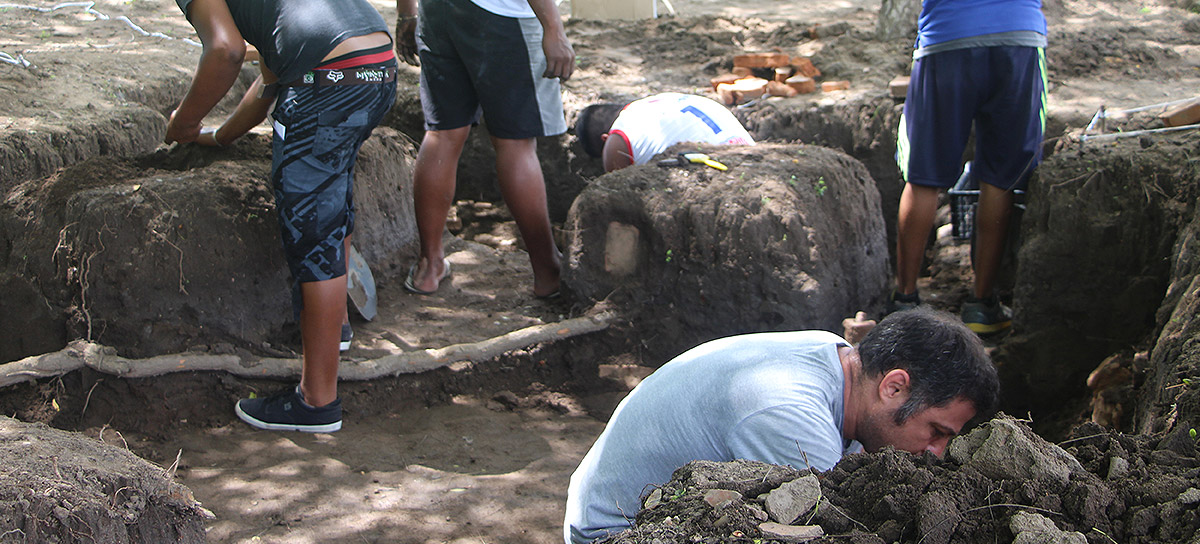 ....
Museo del sol
Se trabajó con estudiantes del COBAO 25 de Rïo Grande, en 7 sesiones, la primera dentro de Casa Wabi y el resto dentro de las instalaciones del colegio.
El objetivo del proyecto fue recrear una excavación arqueológica lo más real posible, donde las piezas que se encuentren en ella son realizadas por los participantes y éstas están relacionadas con sus historias de vida personales usando el tiempo como eje conductor, cada pieza habla de un recuerdo (pasado), un hecho de la actualidad (presente) y un anhelo (futuro).
En la primer sesión se le pidió a los participantes que realizaran tres escritos sobre eventos históricos, culturales o personales que para ellos hayan sido importantes o crean que tuvieron un impacto nacional o internacional. Se realizaron piezas en barro que representen cada una de las historias recolectadas, para poder instalarlas dentro de la excavación. Las siguientes sesiones se dedicaron a conformar la excavación arqueológica, cavando y dando forma a un espacio que asemejara unas ruinas o un inmueble deteriorado por el paso del tiempo. Las esculturas de barro fueron integradas a la excavación como si estuvieran en proceso de ser descubiertas, tapándolas con tierra y barro para integrarlas en el espacio arqueológico. Se elaboró una placa de acrílico con base de concreto donde se explica el proyecto y sirve a su vez como punto de partida para acceder al sitio.
_
Museum of the sun
We worked with students of the COBAO 25 of Rio Grande, in 7 sessions, the first one within Casa Wabi and the rest inside the school facilities.
The objective of the project was to recreate an archaeological excavation as real as possible, where the pieces in it are made by the participants and are related to their personal life stories using time as the driving axis, each piece speaks of a memory (past), a fact of the present (present) and a wish (future).
In the first session the participants were asked to write three writings about historical, cultural or personal events that were important to them or that they believed had a national or international impact. Pieces were made in clay that represented each of the stories collected, to be able to install them inside the excavation. The following sessions were devoted to shaping the archaeological excavation, digging and shaping a space that resembled ruins or a building damaged by the passage of time. The clay sculptures were integrated into the excavation as if they were in the process of being discovered, covering them with earth and mud to integrate them into the archaeological space. An acrylic plate with concrete base explains the project and serves as a starting point to access the site.
_