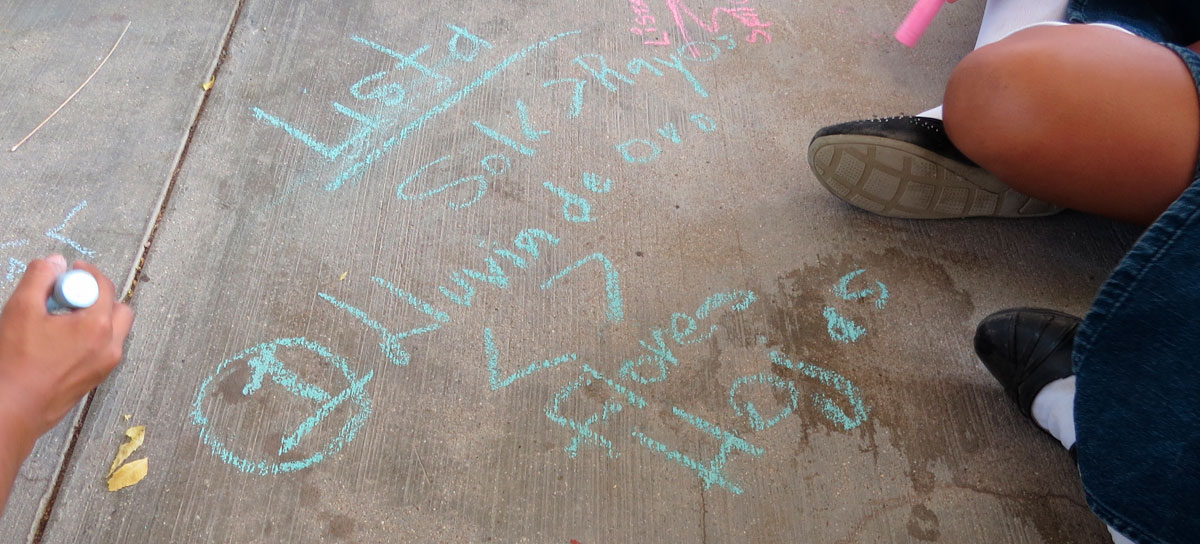 ....
LÍMITES, RECURSOS Y DIBUJO
El artista Toni Orrico realizó un taller de dibujo con las niñas y niños de las escuelas primaria y secundaria de la comunidad de Hidalgo. En el taller titulado Límites, recursos y dibujo se trabajó con la relación entre el cuerpo, el entorno y el dibujo. A través de ejercicios corporales las niñas y niños elaboraron dibujos en gran formato, utilizando su propio cuerpo como límite y medida de referencia para las formas creadas. Así, el reconocimiento del propio cuerpo humano como medida y límite dentro del entorno natural, podrá ser una herramienta útil para el desarrollo de cualquier actividad cotidiana, incluso en sus futuras ocupaciones.
..
LÍMITES, RECURSOS Y DIBUJO
Artist Tony Orrico gave a drawing workshop to children from primary and secondary schools of Hidalgo community.
The artist worked with the relationship between the body, the environment and drawing. Through physical exercises, children made drawings in large format using their own body as a limit and as reference for the shapes created. The recognition of the human body as a measure and limit within the natural environment proves a useful tool for the development of any daily activity, even in their future adult occupations.
....