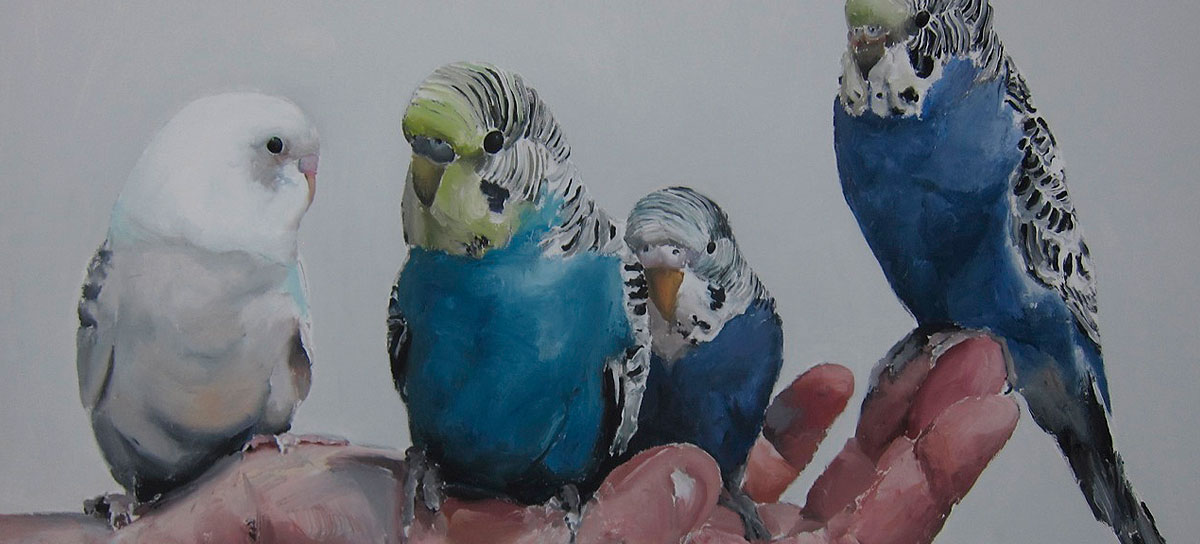 ....
La Pintura es un Espejo Opaco
Según la obra de Santiago Ydáñez
La pintura es un espejo opaco donde la realidad se refleja por la mano y la mirada del pintor. Pensada de esta manera, la pintura se convierte en una herramienta dúctil, maleable, flexible ante y contra la realidad; mucho más en esta realidad contemporánea donde las imágenes conviven en plena armonía, mientras sus contenidos de desacralizan o solemnizan. Establecerse como reflejo de la promiscuidad de imágenes con conviven en mi realidad occidental, post-moderna, neo-barroca, iconográfica e iconoclasta; es lo que creo intenta hacer la Pintura de Santiago Ydáñez. Por ello, por su condición refractaria se permite el lujo de mezclar vírgenes católicas con turistas nórdicas en topless, bosques quemados con montañas nevadas, animales disecados con perros de caza, disfraces de fiestas populares con esculturas de santos, o animales exóticos cargados de fealdad y rareza con la extraña belleza de los insectos, las aves y los mariscos… todas, imágenes que convive en un mundo de sueños, pesadillas e impactantes destellos donde lo real habita.
Omar-Pascual Castillo
Valencia, España
Septiembre, 2010.
_
Abril 2015
www.santiagoydanez.com
www.lanewgallery.com
..
Paint is an Opaque Mirror
According to the work of Santiago Ydáñez
Paint is an opaque mirror in which reality is reflected by the hand and the gize of the painter. Conceived in this way, the painting in a tool becomes ductile, malleable, flexible and against reality, much more in this contemporary reality where the images live in complete harmony, while their contents or solemnize demystify. Established reflecting the promiscuity of pictures with my reality coexist in Western, post-modern, neo-baroque, iconographic and iconoclastic, is what I try to do the painting Santiago Ydáñez. Therefore, if refractory status allows the luxury of mixing catholic virgins with topless nordic tourists, burnt forest with snow-capped mountains, stuffed animals with hunting dogs, costume festivities with sculptures of saints, or exotic animals loaded with ugliness and rarity with the strange beauty of insects, birds and shellfish … all images that lives in a world of dreams, nightmares and shocking flashes where reality lives.
Omar-Pascual Castillo
Valencia, Spain
September, 2010.
_
April 2015