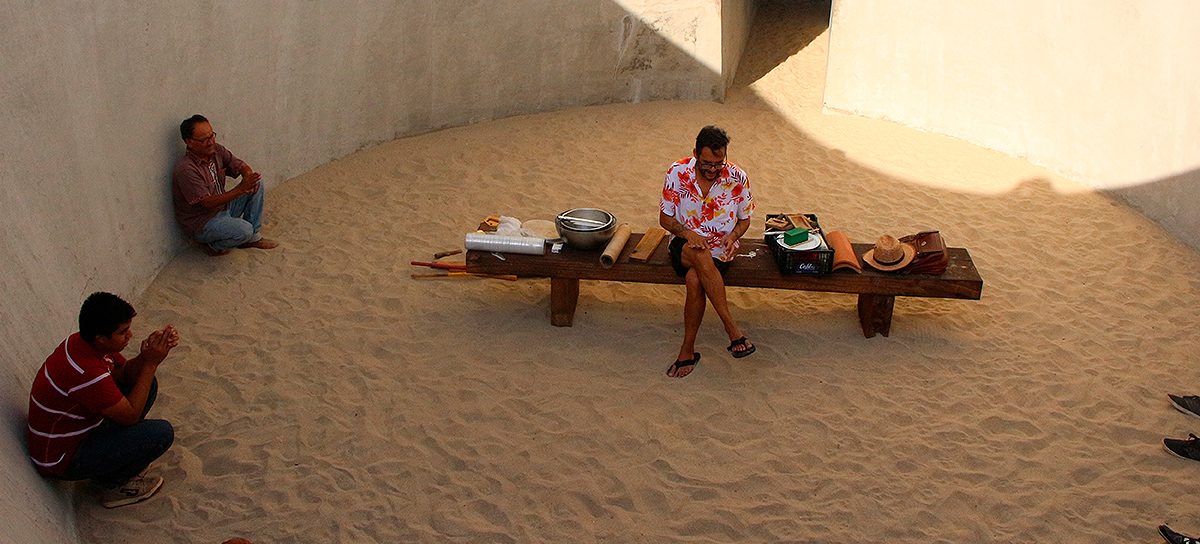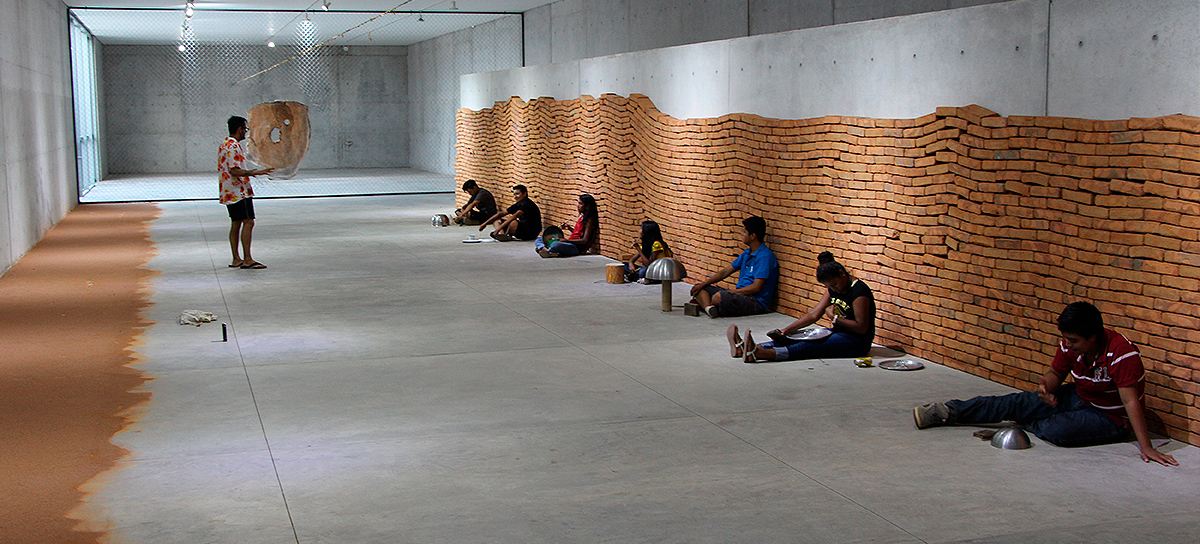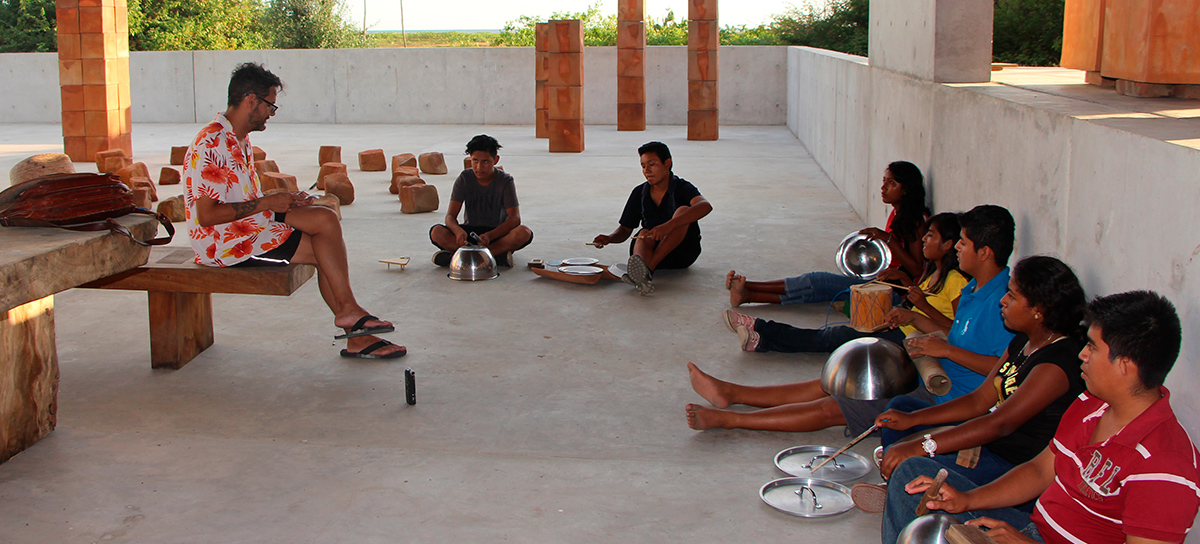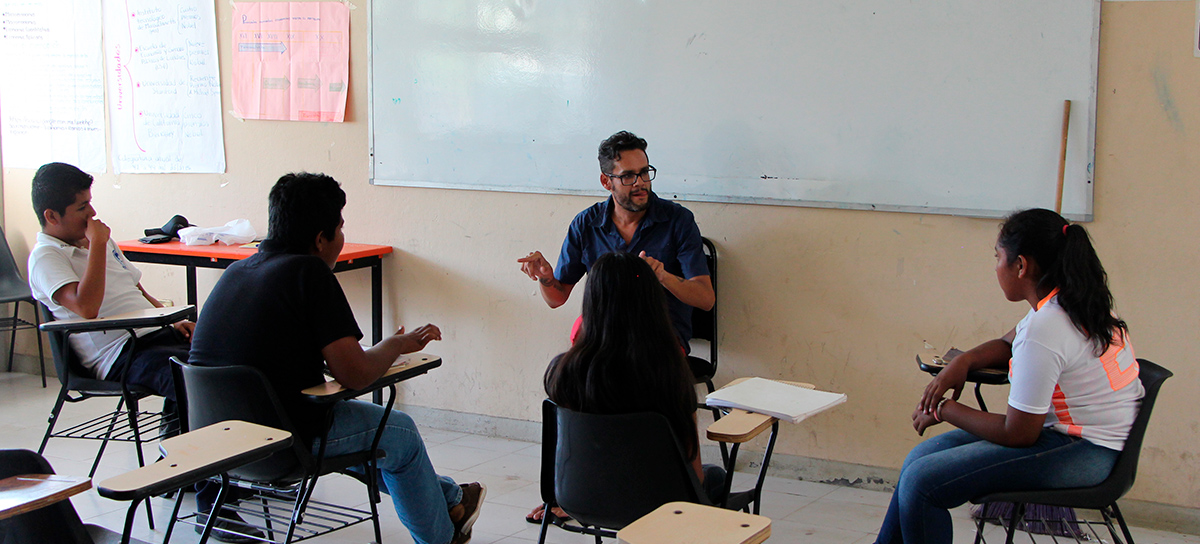 ....
Improvisación Sonora
El artista sonoro Rogelio Sosa realizó un taller de improvisación sonora con estudiantes de bachillerato.
Previamente se explicó los conceptos básicos, a nivel teórico práctico de tono, compás y métrica.
Los jóvenes participantes se organizaron como un ensamble estructurado con trastes de cocina, tablas de madera y botellas de vidrio, e improvisaron composiciones rítmicas en distintos espacios de la casa.
Sound Improvisation
The sound artist Rogelio Sosa conducted a sound improvisation workshop with high school students of Río Grande community .
Previously Sosa explained the basic concepts of tone, compass and metric at the practical theoretical level.
The young participants were organized as a structured music assembly with kitchen dishes, wooden boards and glass bottles, and they improvised rhythmic compositions in different spaces of the house.