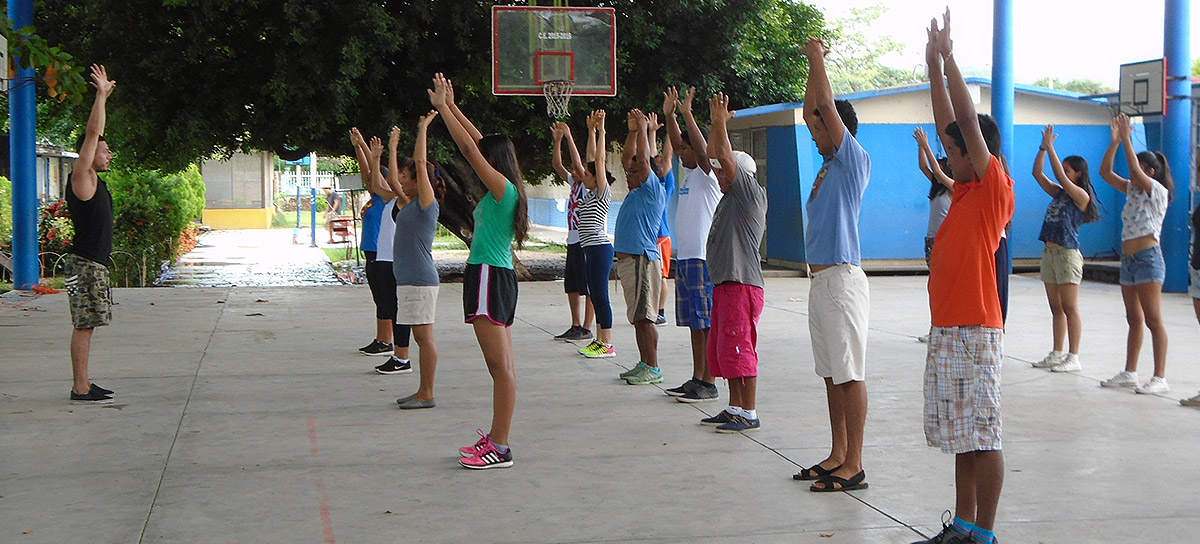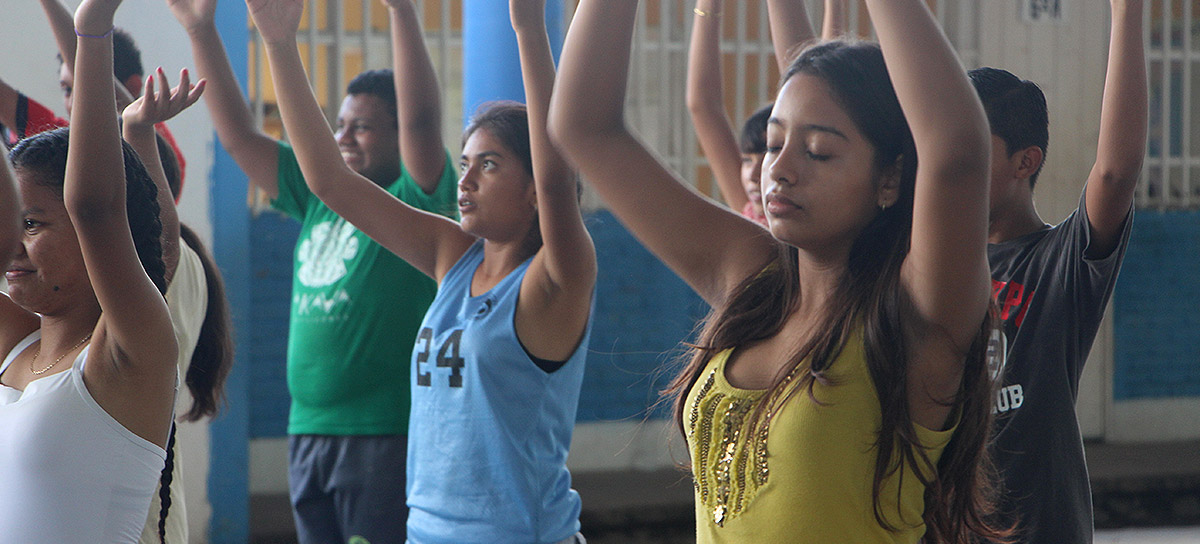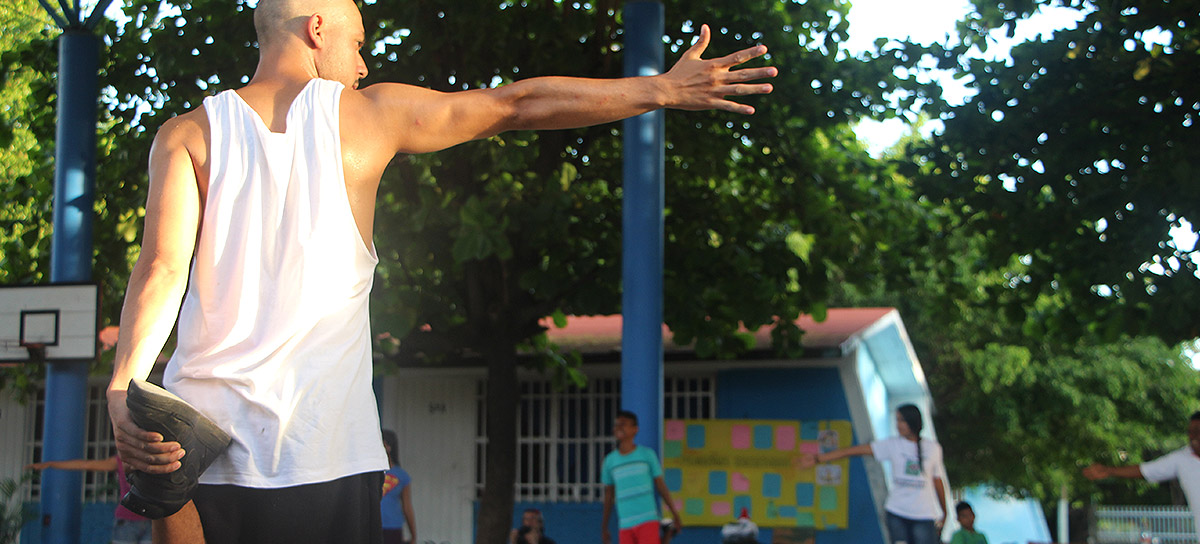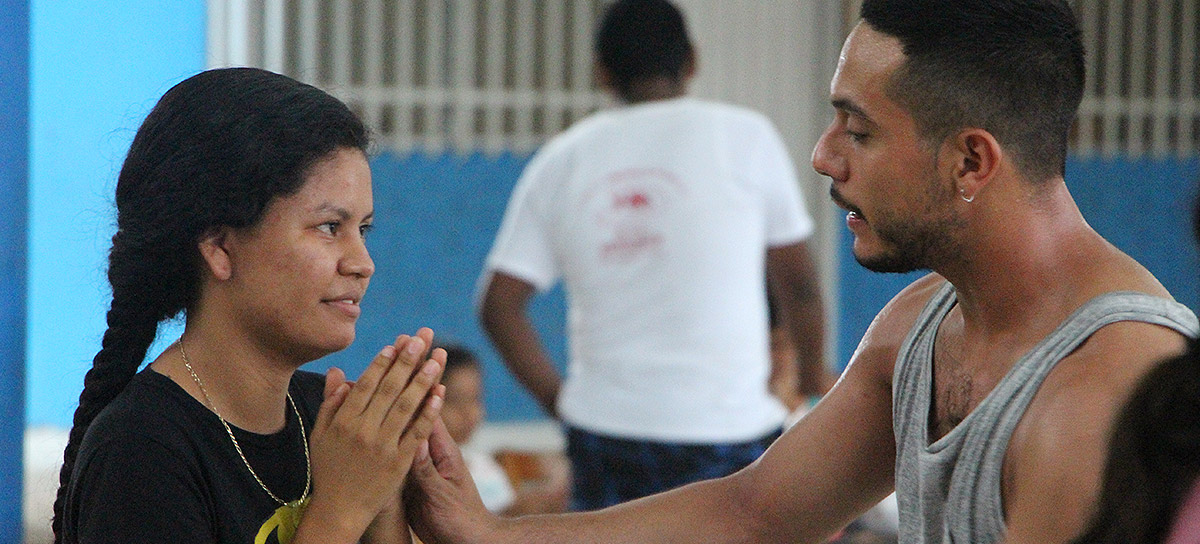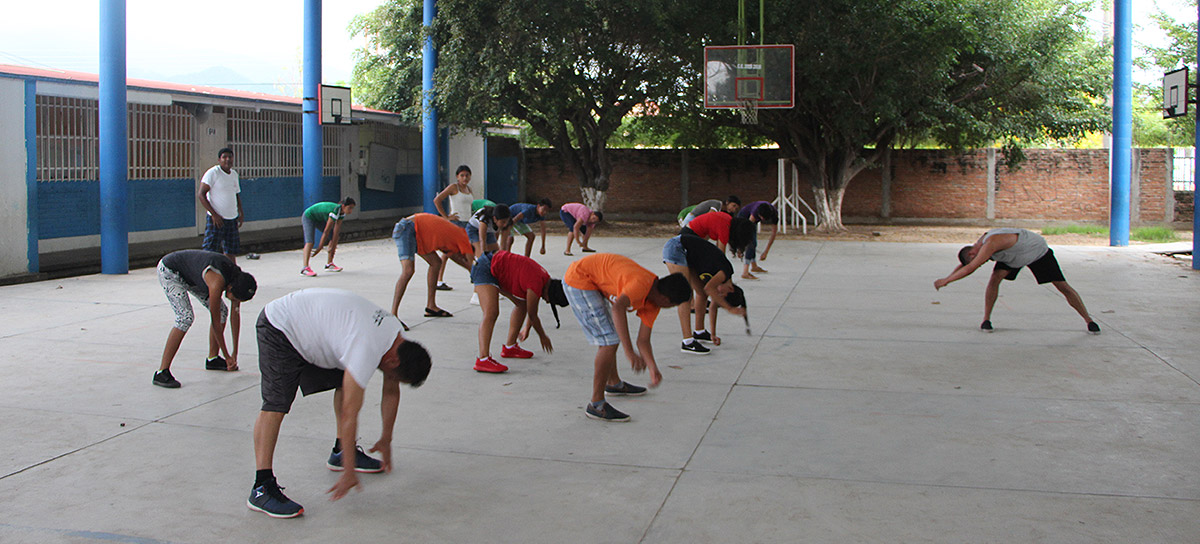 ....
Taller de danza Move
Se trabajó con el grupo de danza folcklórica de la Casa de Cultura de Rïo Grande. Se realizaron 6 sesiones de trabajo en la comunidad y una última sesión en las instalaciones de la fundación, se trabajo con 20 participantes, entre jóvenes y adultos.
El objetivo principal del proyecto fue introducir a los participantes a la danza contemporánea y mostrarles distintas formas de expresión corporal que pudiesen ser integradas a los bailes típicos que el grupo de danza realiza en su cotidiano. Se trabajaron conceptos básicos de movimiento, se les mostraron distintas formas de calentamiento corporal para activar todo el cuerpo al mismo tiempo que los residentes aprendían sobre técnicas de zapateo y baile tradicional. Como parte complementaria del proyecto se montó la coreografía de la canción "Viva San Pedro Mixtepec" compuesta por Marcelo Ruano, compositor ecuatoriano y residente de Casa Wabi para realizar una presentaciónfinal en las instalaciones de la fundación, con la banda "Piedra del Pacífico" que estuvo trabajando con el compositor mencionado el montaje de la canción.
_
Move dance workshop
We worked with the Folkloric dance group of the House of Culture of Rio Grande. There were 6 work sessions in the community and a final session in the foundation's facilities, with 20 participants, among young people and adults. The main objective of the project was to introduce the participants to contemporary dance and show them different forms of corporal expression that could be integrated to the typical dances that the dance group performs in their daily lives. Basic concepts of movement were worked on and they were shown different forms of body warming to activate the whole body at the same time that the residents learned about traditional dance and zapateo techniques. As a complementary part of the project, the choreography of the song"Viva San Pedro Mixtepec" was composed by Marcelo Ruano, an Ecuadorian composer and resident of Casa Wabi, to perform a final presentation at the foundation's facilities, with the band "Piedra del Pacífico" working with the composer mentioned that made the assembly of the song.
_