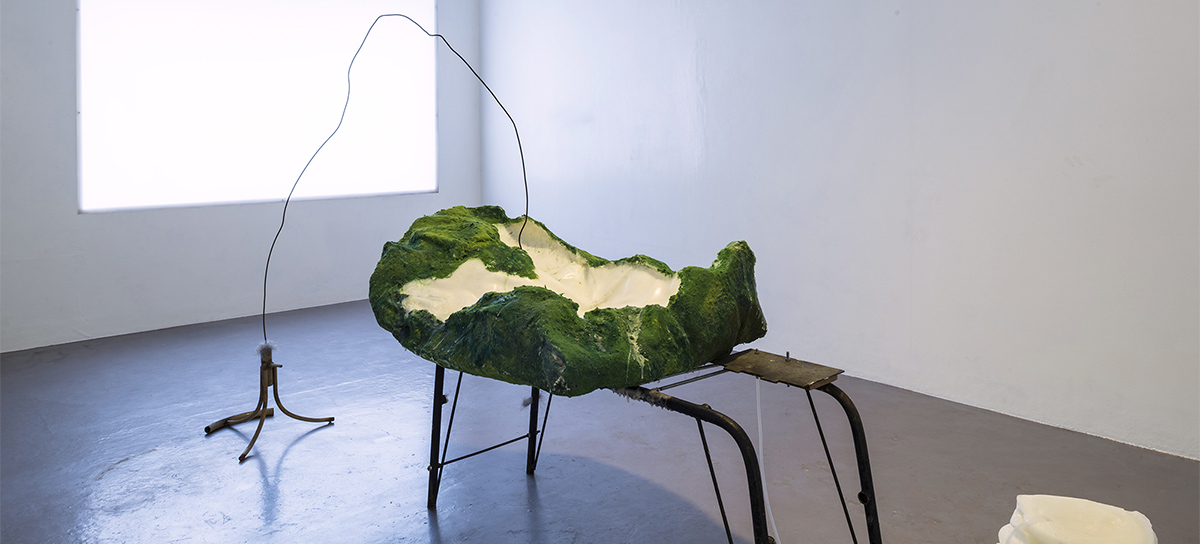 ....
(Yokohama, 1972)
Crea ensamblajes complejos, delicados compuestos de desechos domésticos y familiares a partir de objetos encontrados tales como trapos, zapatos viejos, vidrio, ropa clavijas de madera, antenas de televisión, y un tubo de plástico.
Sus esculturas enigmáticas se asemejan a los mecanismos minimalistas carentes de función, robots primitivos, o curiosos experimentos, y por lo general cuentan con títulos crípticos como con una almohada espárragos (2003), Proyecto Aparcamiento Fish (2003), y en voz baja ahora (2003 ). Tsuchiya se aproxima a sus materiales como depositarios de la memoria y la experiencia, así como significantes del futuro;"Yo trato a estos aspectos físicos e imaginativos igualmente, la combinación y recombinación de ellos, hasta soy capaz de construir una historia incrustada dentro de un objeto".
Nobuko Tsuchiya
_
Enero - febrero 2017
(Yokohama, 1972)
Creates complex, delicate assemblages composed of household scraps and familiar found objects such as rags, old shoes, glass, wooden clothes pegs, television antennae, and plastic tubing.
Her enigmatic sculptures resemble minimalist mechanisms devoid of function, primitive robots, or curious experiments, and typically feature cryptic titles such as …with an asparagus pillow… (2003), Parking Fish Project (2003), and …"quietly now"… (2003). Tsuchiya approaches her materials as repositories of memory and experience, as well as signifiers of the future; "I treat these physical and imaginative aspects equally, combining and recombining them until I'm able to construct a story embedded within an object" she has said.
Nobuko Tsuchiya
_
January - February 2017