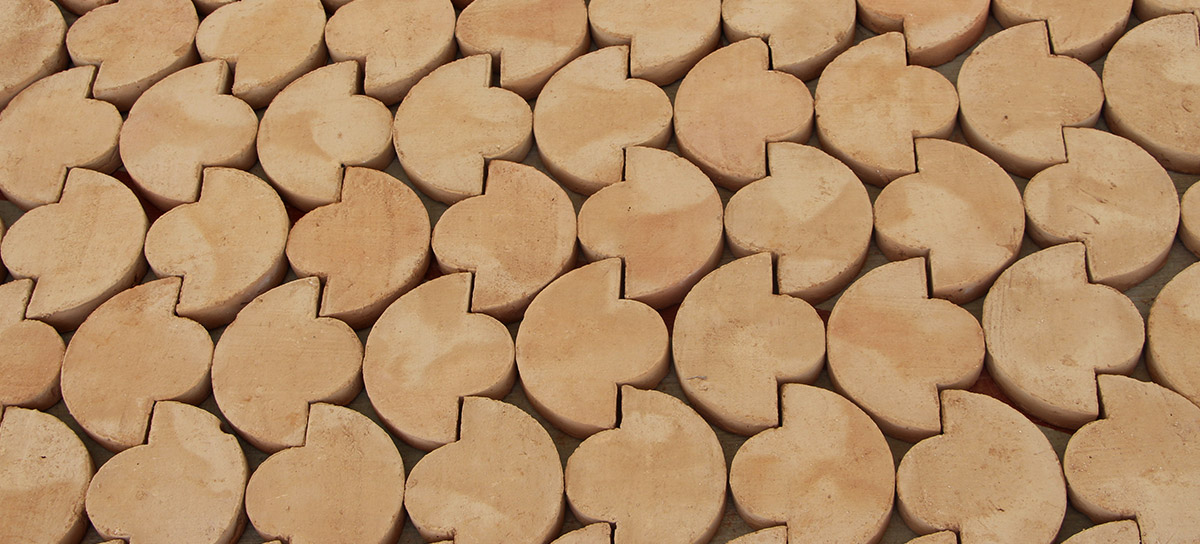 ....
Barda de celosía.
Se realizaron varias sesiones en Agua Zarca. Mauricio trabajó con los alumnos de la telesecundaria de esa comunidad.
El objetivo del proyecto fue mostrar a los participantes nuevas formas de trabajar el barro de la comunidad para crear patrones y formas originales. Con los nuevos ladrillos realizados se pensó en hacer una barda de celosías para el inmueble de la secundaria.
En la primer sesión se presentó el proyecto y se comenzó con la manufactura de los nuevos ladrillos con distintas formas. La segunda sesión fue de diseño, cada participante creo un nuevo patrón con los ladrillos para crear una celosía. Al final se eligieron tres patrones, los cuales conformarían el nuevo muro. La tercer sesión fue de armado, con la ayuda de un maestro albañil se comenzó la contrucción de la nueva barda, la cual está próxima a terminarse.
_
Lattice wall.
Several sessions were held in Agua Zarca. Mauricio worked with the students of the telesecundaria of that community.
The aim of the project was to show the participants new ways of working the mud of the community to create original patterns and forms. With the new bricks , it was thought to make a lattice fence for the high school building.
In the first session, the project was presented and the manufacture of the new bricks with different forms began. The second session was design, each participant created a new pattern with the bricks to create a lattice. In the end three patterns were chosen, the ones that would make up the new wall. The third session was for the armed, with the help of a master builder the construction of the new fence was started, which is about to be finished.
_