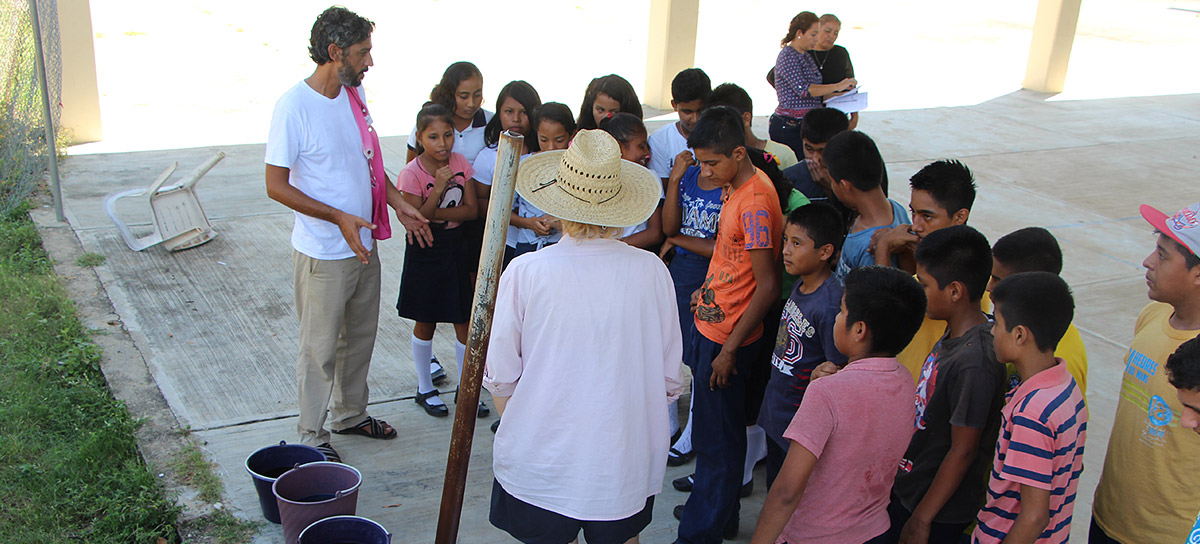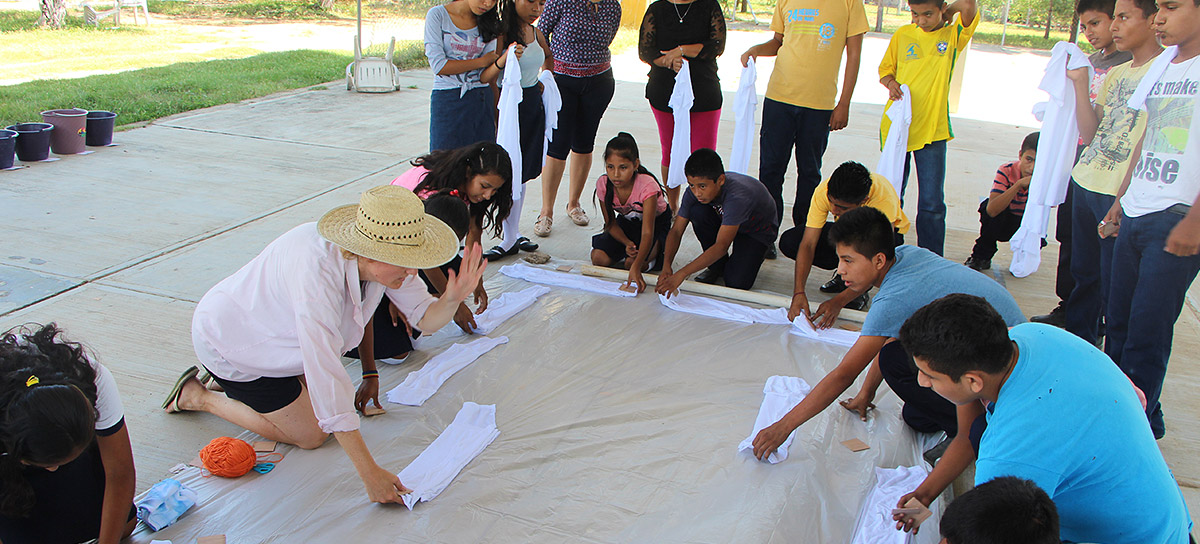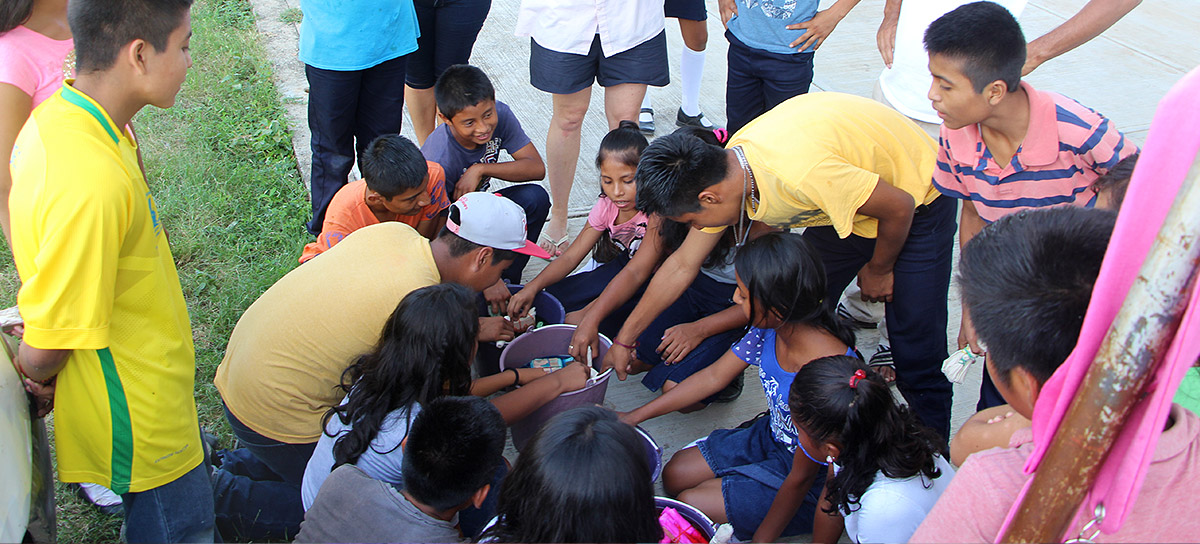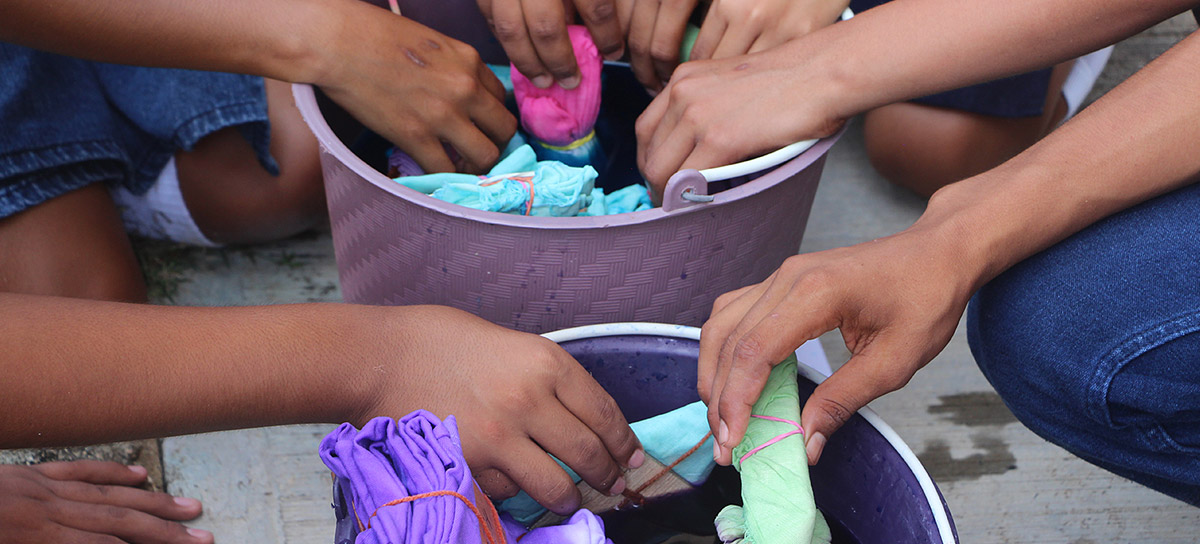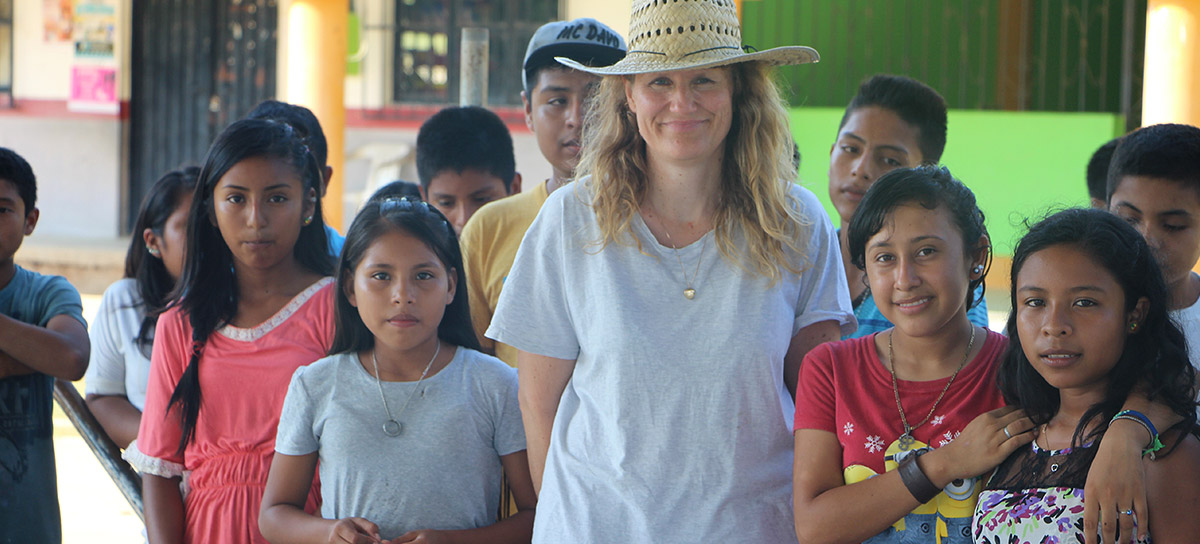 ....
­
De pequeñas cosas, grandes surgen (taller de teñido).
La artista trabajó con la telesecundaria completa de San Isidro Llano Grande.
En las primeras sesiones Marita mostró una ténica de teñido japonesa llamada Shibori, utilizando tintes químicos cada participante tiñó una playera para ellos mismos y retazos de tela que serían utilizados para el ensamble de una pieza conjunta.
En las próximas sesiones se les devolvió a cada alumno su playera ya terminada y se procedió a aprender otra técnica de teñido utilizando transfenerecia directa de elementos naturales sobre más retazos de tela para la pieza final, se utilizó café, cúrcuma, chile en polvo, metal, flores de jamaica, flores que se recolectaron en la comunidad y té negro.
La última sesión sirvió para el armado de 4 piezas elaboradas con todos los retazos que se tiñieron a lo largo de las sesiones previas.
_
From small things, larger ones arise (dyeing workshop).
The artist worked with the complete telesecundaria of San Isidro Llano Grande.
In the first sessions Marita showed a Japanese dyeing technique called Shibori, using chemical dyes each participant dyed a shirt for themselves and pieces of cloth that would be used for the assembly of a joint piece.
In the next sessions, each student was given back his finished t-shirt and proceeded to learn another technique of dyeing using direct transfer of natural elements on more pieces of fabric for the final piece, such as coffee, turmeric, chili powder, metal , flowers of jamaica, flowers that were collected in the community and black tea.
The last session worked to make the assembly of 4 pieces made with all the cloth that were stained throughout the previous sessions.
_