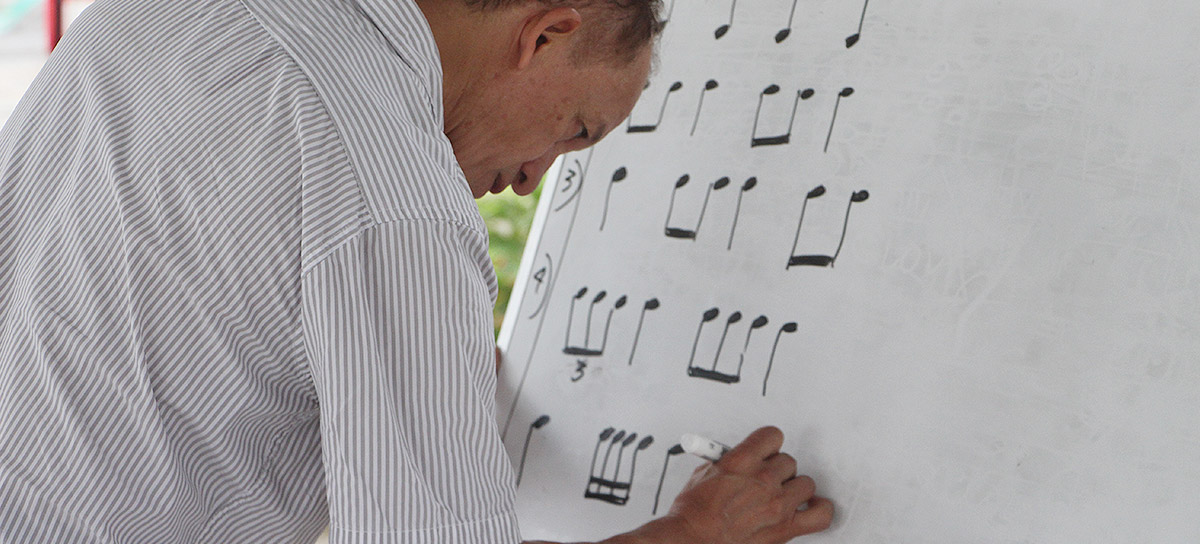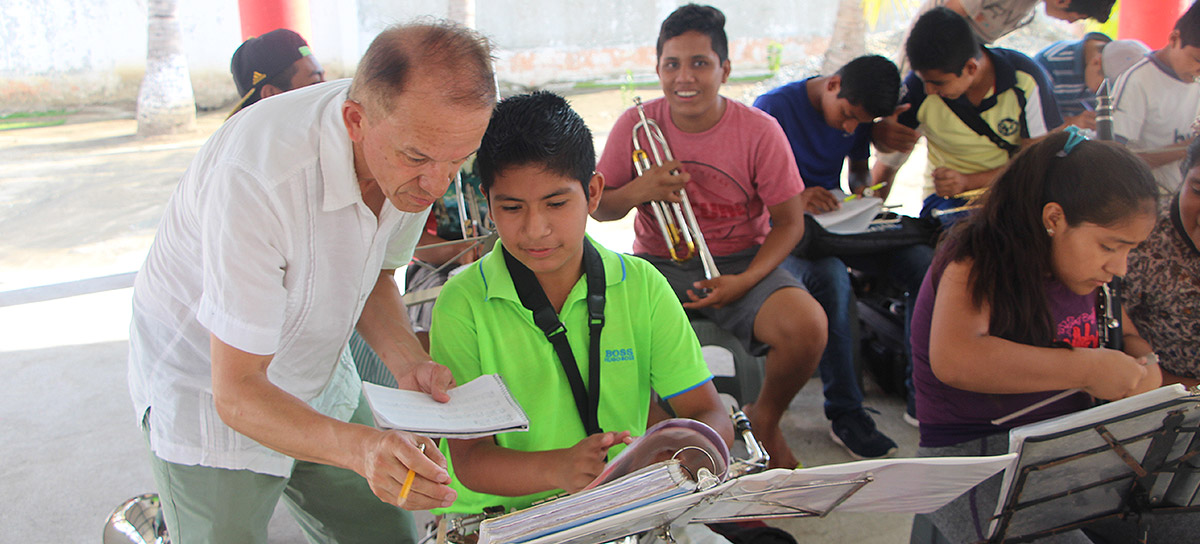 ....
Iberorquestas
Se trabajó con la banda de música Piedra del Pacífico de San Pedro MIxtepec. Se realizaron 11 sesiones de trabajo en la comunidad y la última sesión re hizo en las instalaciones de la fundadción, se trabajó con 20 participantes.
El objetivo principal del residente era hacer una composición nueva y libre de derechos, para el repertorio de la banda, ensayarla y lograr montarla al final del taller. Aunado a esto, el residente creó una pieza más, la cual fue preparada para lograr un montaje final en Casa Wabi, donde el proyecto se fusionó con el taller comunitario de NOHBORDS y el grupo de danza de la Casa de Cultura de Rïo Grande, quienes montaron la coreografía de la canción y se hizo un gran evento de música y baile en las instalaciones de la fundación.
A lo largo de las sesiones de ensayo, el residente realizaba ejercicios de improvisación, composición, exploraciones sonoras y creación de ambientes sonoros para películas o historias con los integrantes de la banda,
Como proyecto paralelo, el residente impartió un curso breve a profesores de música del municipio de San Pedro Mixtepec para mostrarles nuevas técnicas y métodos de enseñanza musical para niños y jóvenes.
_
Iberorquestas
We worked with the Piedra del Pacífico music band from San Pedro MIxtepec. We worked with 20 participants. There were 11 work sessions in the community and the last session was held in the facilities of the foundation.The main objective of the resident was to make a new composition free of rights, for the repertoire of the band, to try it and to achieve it at the end of the workshop. Added to this, the resident created one more piece, which was prepared to achieve a final assembly at Casa Wabi, where the project was merged with the community workshop of NOHBORDS and the dance group of the House of Culture of Rio Grande, who they mounted the choreography of the song and a great music and dance event was held at the foundation's facilities. Throughout the rehearsal sessions, the resident performed improvisation exercises, composition, sound explorations and creation of sound environments for films or stories with the members of the band, As a parallel project, the resident gave a short course to music teachers from the municipality of San Pedro Mixtepec to show them new techniquesand methods of teaching music for children and young people.
_