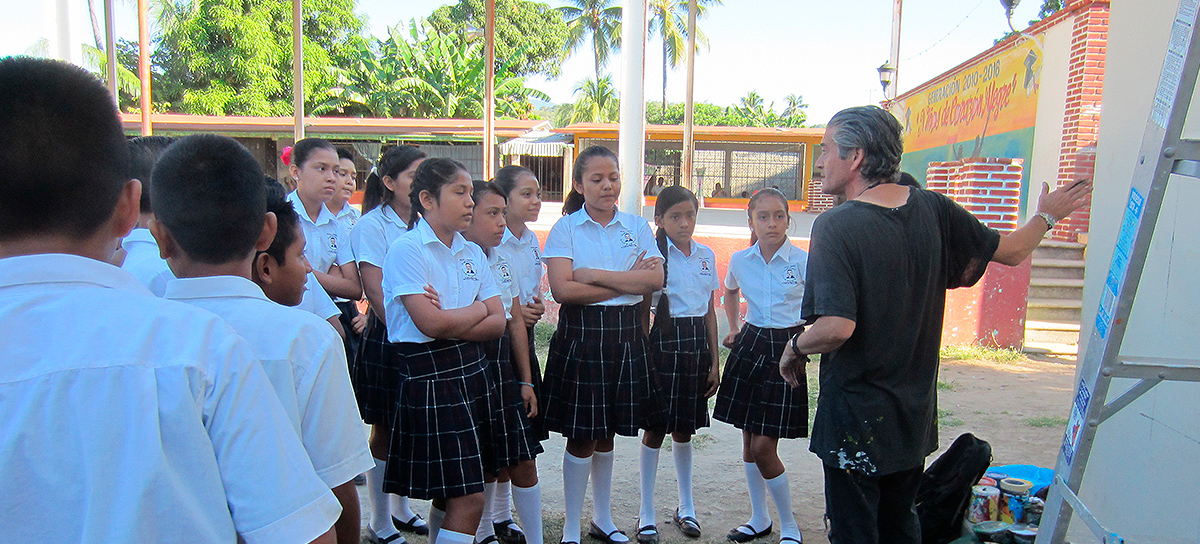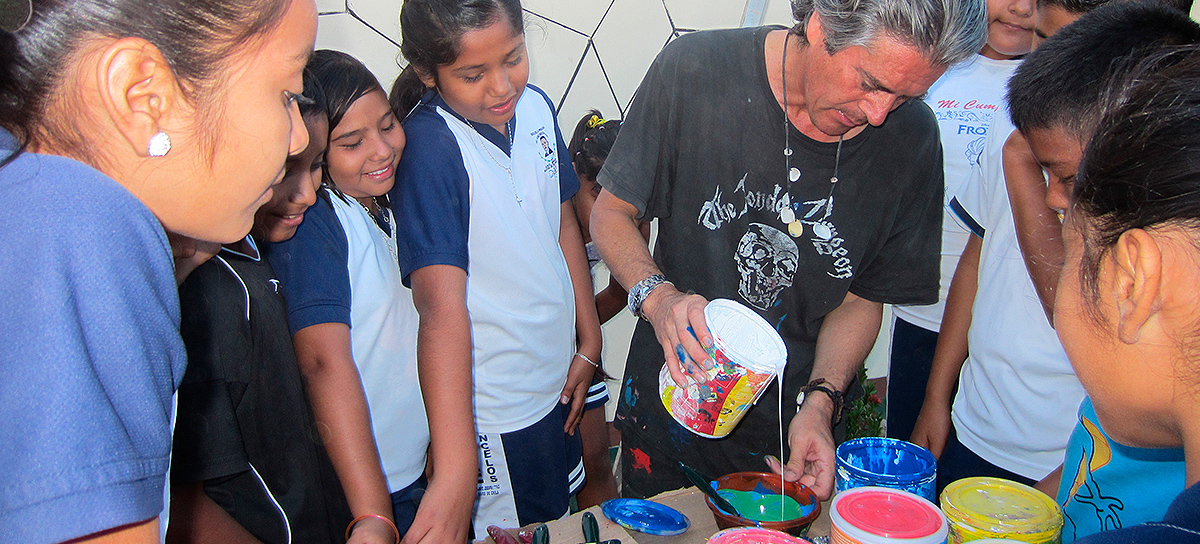 ....
Murales Colectivos
El pintor catalán realizó dos murales abstractos en las comunidades de San Pedro Mixtepec y Bajos de chila, cooperando con niños de escuelas primaria de ambas localidades.
"Fue muy gratificante poder trabajar con los niños y niñas de las escuelas, todos tuvieron desde el primer momento interés y ganas de llevar a cabo los murales, aprendimos todos a trabajar juntos, su iniciativa, su alegría de pintar, de aprender y de divertirse, su buena disposición, su confianza y su amistad, hicieron que me llevase un grato recuerdo de mi residencia, de ver que el arte puede unir y hacernos a todos un poco mejores.
Collective Murals
The Catalan painter made two abstrac murals in the communities of San Pedro Mixtepec and Bajos de Chila, collaborating with the children of primary schools from both localities.
"It was very gratifying to be able to work with the children of the schools, from the first moment all of them had an interest and desire to carry out the murals, we all learned to work together, their initiative, their joy of painting, learning and having fun , His good disposition, his trust and his friendship, made me take a pleasant memory of my residence, to see that art can unite and make us all a little better. "