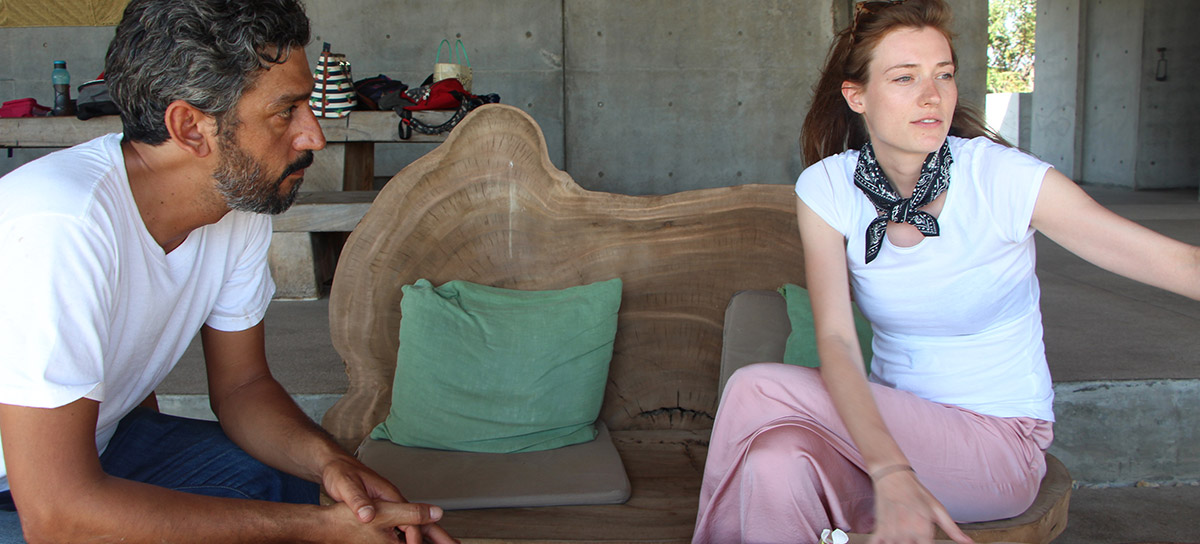 ....
Wash away your fears.
Se realizaron varias sesiones, en Casa Wabi, Agua Zarca y en la playa. Se trabajó con alumnos del bachillerato Emiliano Zapata de Río Grande.
En la primer sesión Magda explicó el proyecto a los participantes, el objetivo del taller fue crear una escultura de barro de gran formato donde cada integrante pudiera plasmar su mayor miedo en ella para después "liberar" esa escultura en el mar y dejar que el oleaje borre sus miedos.
Cada integrante habló de sus temores y se realizó un ejercicio con barro y otros elementos para aprender cómo trabaja la residente sus piezas. La segunda sesión se realizó en los talleres de barro de Agua Zarca donde se elaboraron tres esculturas, una en forma de coral, otra en forma de guitarra y otra en forma de ola. Después del secado y horneado de las piezas, en la tercer sesión se liberaron todas las piezas en el mar.
_
Wash away your fears.
Several sessions were held at Casa Wabi, Agua Zarca and on the beach. We worked with students from the Bchillerato Emiliano Zapata of Río Grande.
In the first session Magda explained the project to the participants, the objective of the workshop was to create a large format clay sculpture where each member could express their biggest fear in it and then "release" that sculpture in the sea and let the waves erase their fears.
Each member spoke of their fears and an exercise with mud and other elements was done to learn how the resident works with her pieces. The second session was held in the mud workshops of Agua Zarca where three sculptures were made, one in the form of a coral, another in the form of a guitar and another in the form of a wave. After drying and baking the pieces, in the third session all the pieces were released in the sea.
_