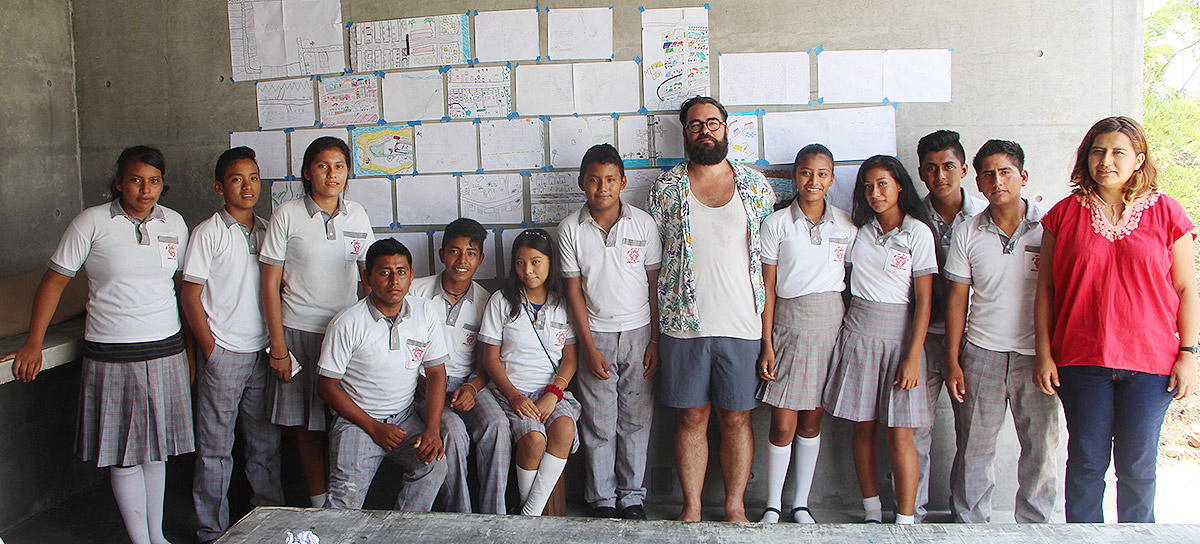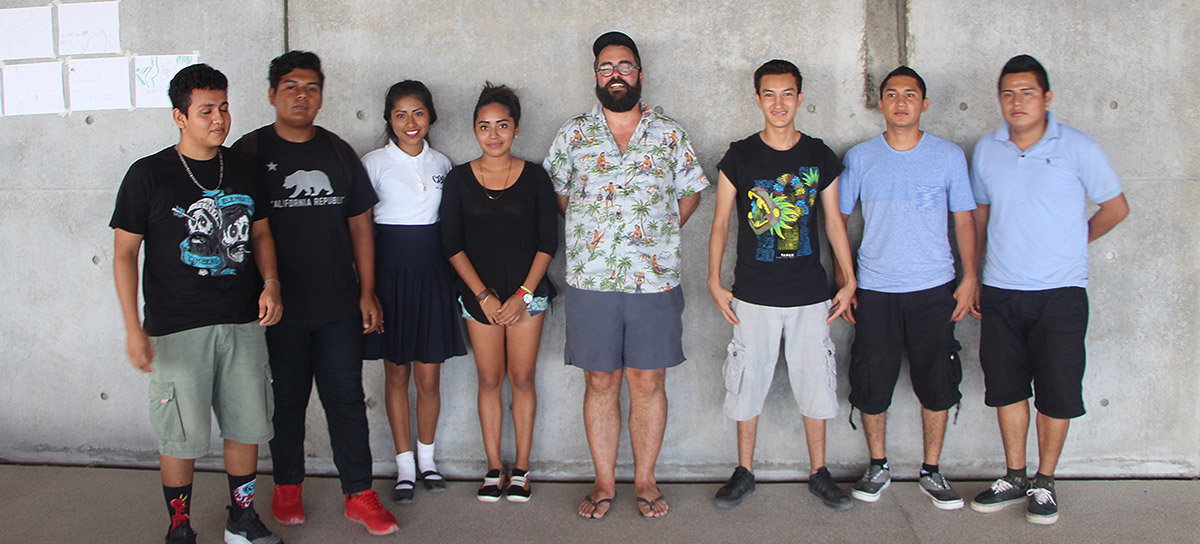 ....
La historia interminable
Se trabajó con tres grupos de adolescentes: uno de COBAO 25, otro del Bachillerato Emiliano Zapata y otro de la Escuela Secundaria Técnica 181. Todos los colegios están ubicados en Río Grande. Se trabajaron 2 sesiones por grupo y hubo una sesión final donde se invitó a todos los participantes a asistir.
El objetivo del proyecto fue trabajar ideas de cartografía y percepción del entorno de los participantes, desde un punto de vista personal y cómo las historias de vida de cada uno pueden hacer que un espacio se resignifique o cobre un mayor significado para quienes lo habitan. Las sesiones se realizaron en Casa Wabi, donde el residente les mostraba una presentación de su trabajo e imágenes sobre mapas y distintos tipos de cartografía, se invitaba a los participantes a dibujar de memoria un croquis o mapa de Río Grande para detectar cuáles eran los espacios que más recordaban. En las siguientes sesiones se repartieron placas de aluminio para que en ellas los chicos y las chicas pudieran contar una historia personal de algo ocurrido en Rïo Grande y transformar esa historia en un "Ex-Voto" o milagro que pudiera ser colocado in situ para que todo aquel que pase enfrente de esa imagen pueda saber qué sucedió ahí. Se hizo un mapa con la ubicación de todos los Ex-Votos y se repartió uno a cada participante.
_
The endless story
We worked with three groups of adolescents; one from COBAO 25, another from the Emiliano Zapata High School and another from the Technical High School 181 all located in Rio Grande. We worked 2 sessions per group and there was a final session where all the participants were invited to attend.
The objective of the project was to work on ideas of cartography and perception of the environment of the participants from a personal point of view. As well as how the life stories of each one can make a space signify or acquire a greater meaning for those who inhabit it. The sessions were held in Casa Wabi, where the resident showed them a presentation of their work and images about maps and different types of cartography. Participants were invited to draw a sketch or map of Rio Grande from memory to detect what the spaces were. What they remembered most from the following sessions; aluminum plates were distributed so that the boys and girls could tell a personal story about something that happened in Rio Grande and transform that story into an "Ex-Voto" or miracle that could be placed in situ so that anyone who passes in front of that image can know what happened there. A map with the location of all the Ex-Votes was made and one was distributed to each participant.
_