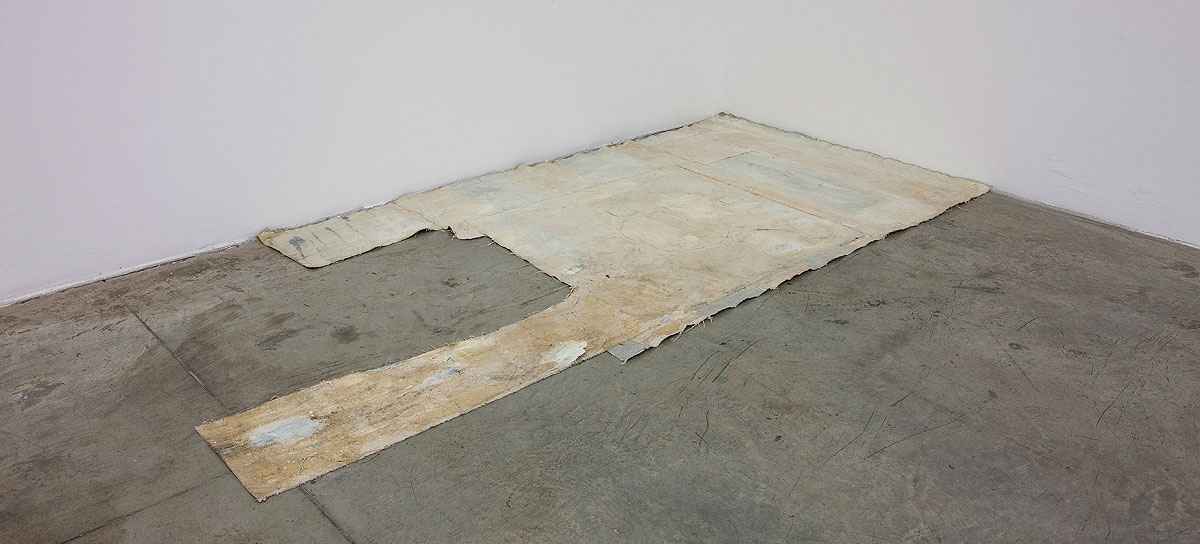 ....
Pintor estadounidense nacido de George y Mary Carroll (Gaynor) en Melbourne, Australia. Se mudó a Santa Mónica, California, con sus padres y su hermano mayor Ronald en 1958. En 1960 su familia se mudó a Newbury Park, un suburbio ubicado a 45 minutos al norte de Los Ángeles. Él asistió a la High School secundaria de Newbury Park y trabajó más adelante como cocinero para pagar sus estudios en la universidad menor de Moorpark y entonces más adelante la universidad de centro del arte del diseño en Pasadena, donde él estudió arte en una beca completa. En 1984 Carroll se trasladó a Nueva York de Los Ángeles con su propia familia. En 1988 realizó su primera exposición individual de sus pinturas en la ciudad de Nueva York. En 1989 fue invitado por Harald Szeemann como uno de los nueve jóvenes artistas americanos a participar en la exposición internacional Szeemans Einleuchten en el Deichtorhallen en Hamburgo, Alemania, junto a artistas internacionales como Joseph Beuys, Bruce Nauman, Robert Ryman y otros. En 1992 fue invitado por Jan Hoet a participar en la documenta IX en Kassel, Alemania. En la primera etapa de su carrera Carroll fue invitado a participar con el equipo curatorial Collins y Milazzo en Nueva York. En 1994 participó una vez más con Udo Kittlemann en su exposición "El estado de cosas" en el Kolnischer Kunstverein en Koln, Alemania. Más tarde, en 1995, Carroll expuso en la exposición del Museo Guggenheim "Material Imagination" en Nueva York. En 2000 participó en "Panza, legado de un coleccionista" en MOCA en Los Ángeles. En 2005 participó en 50 años de documenta, en Kassel, Alemania. En 2007 y 2008 tuvo exposiciones individuales de museo en Hotel des Arts en Toulon, Francia, y en el Museo Correr [2] en Venecia, Italia. En 2014/15 el Museo de Arte Moderno de Bolonia (MAMbo) acogió una gran exposición de encuestas con obras desde mediados de los años 80 hasta el presente.
Carroll ha expuesto ampliamente en Europa y los Estados Unidos, y está representado en las colecciones permanentes de varios museos y galerías públicas, incluyendo el Solomon R. Guggenheim Museum de Nueva York, el Museo de Arte del Condado de Los Angeles, Los Ángeles, Museo de Arte Contemporáneo de Los Ángeles (MOCA), Colección Margulies, Miami, Museo de Arte Contemporáneo San Diego, Colección Jumex Ciudad de México, MART Rovereto Italia, Colección Panza Varese, Italia, Colección Panza Sassuolo en Modena, Italia, Nueva Gales del Sur, Sydney, Australia. Museo Stadtisches Abteiberg Mönchengladbach Alemania, Museo Cantonale d'Arte, Lugano y muchas otras colecciones privadas y públicas en todo el mundo.
_
Septiembre - Octubre 2015
American painter born to George and Mary Carroll (Gaynor) in Melbourne, Australia. He moved to Santa Monica, California, with his parents and older brother Ronald in 1958. In 1960 his family relocated to Newbury Park, a suburb located 45 minutes north of Los Angeles. He attended Newbury Park high school and later worked as a chef to pay for his studies at Moorpark Junior College and then later the Art Center College of Design in Pasadena, where he studied art on a full scholarship. In 1984 Carroll moved to New York City from Los Angeles with his own family. In 1988 he had his first solo exhibition of his paintings in New York City. In 1989 he was invited by Harald Szeemann as one of nine young American artists to participate in Szeemans international exhibition Einleuchten at the Deichtorhallen in Hamburg, Germany, alongside international artists such as Joseph Beuys, Bruce Nauman, Robert Ryman and others. In 1992 he was invited by Jan Hoet to participate in documenta IX in Kassel, Germany. In the early stage of his career Carroll was often invited to participate with the curatorial team Collins and Milazzo in NYC. In 1994 he participated once again with Udo Kittlemann in his exhibition "The state of things" in the Kolnischer Kunstverein in Koln, Germany. Later in 1995 Carroll exhibited in the Guggenheim Museum's exhibition "Material Imagination" in NYC. In 2000 he participated in "Panza, legacy of a collector" at MOCA in Los Angeles. In 2005 he participated in 50 years of documenta, in Kassel, Germany. In 2007 and 2008 he had solo museum exhibitions at Hotel des Arts in Toulon, France, and at the Museo Correr in Venice, Italy. In 2014/15 the Bologna Museum of Modern Art (MAMbo) hosted a large survey exhibition with works from the mid-1980s to the present.
Carroll has exhibited widely in Europe and the United States, and is represented in the permanent collections of a number of museums and public galleries, including the Solomon R. Guggenheim Museum in New York City, the Los Angeles County Museum of Art, Los Angeles, Museum of Contemporary Art, Los Angeles (MOCA), The Margulies Collection, Miami, Museum of Contemporary Art San Diego, Jumex Collection Mexico City, MART Rovereto Italy, Panza Collection Varese, Italy, Panza Collection Sassuolo in Modena, Italy, Art Gallery of New south Wales, Sydney Australia. Stadtisches Museum Abteiberg Mönchengladbach Germany, Museo Cantonale d'Arte, Lugano and many other private and public collections worldwide.
_
September - October 2015

More info about the artist
....