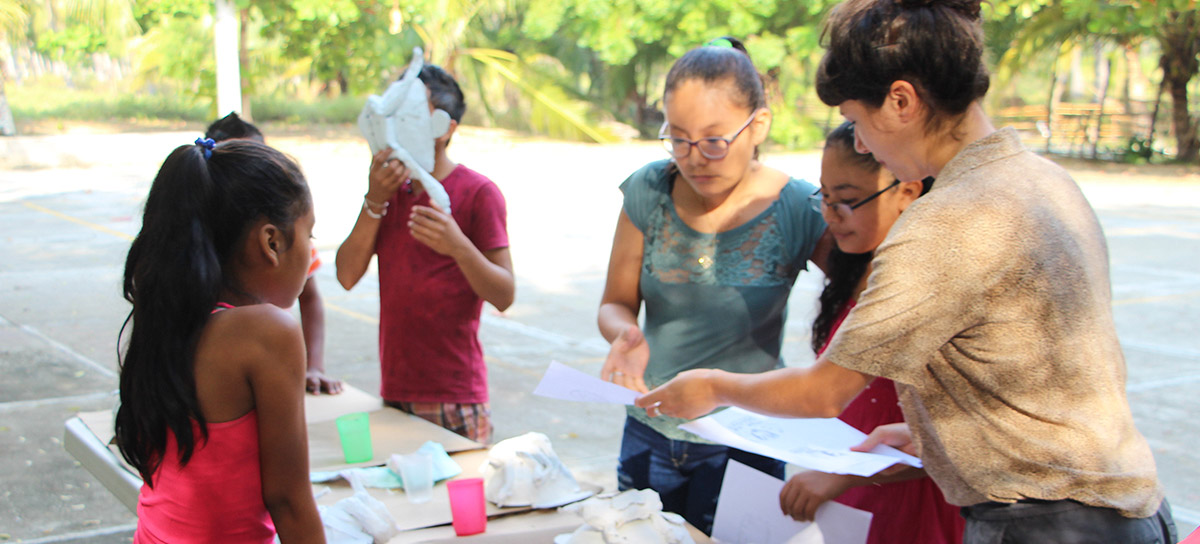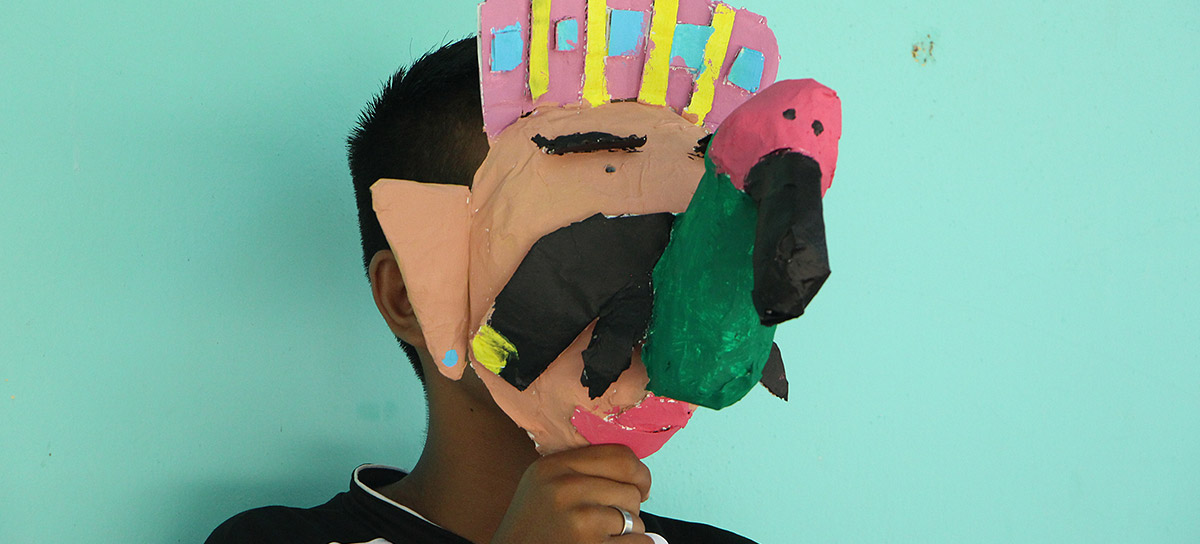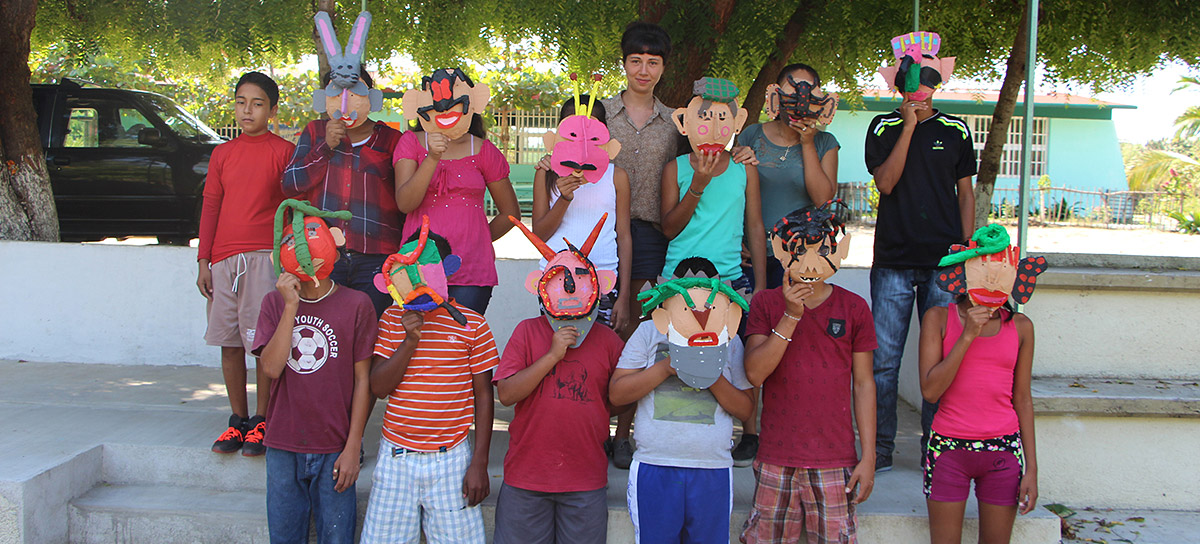 ....
­Taller de Máscaras.
Koba trabajó con los niños de la telesecundaria del Venado. La ídea del proyecto fue crear máscaras con caracteres zoomorfos para crear conciencia de la biodiversidad de su comunidad y crear empatía entre los niños y los seres vivos con los que cohabitan.
La primer sesión sirvió para presentar el proyecto, hablar sobre los distintos usos culturales de las máscaras y de los animales que existen en el ecosistema costeño; cada niño escogío un animal de su preferencia e hicieron tres dibujos, un rostro de frente y de perfil, al animal de su elección y el diseño final de la máscara (rostro humano con el animal como aspecto decorativo). La siguiente sesión se dedicó a la confección de las máscaras usando papel maché. Durante las últimas sesiones se pintaron las máscaras.
Los diseños de las máscaras, su forma, tamaño y decorado pictórico fue decisión enteramente de los niños, tratando de explotar su creatividad.
_
Masks Workshop.
Koba worked with the children of the Venado telesecundaria. The idea of he project was to create masks with zoomorphic characters to create awareness of the biodiversity of their community and create empathy between the children and the living beings with the living beings around them.
The first session served to present the project, to talk about the different cultural uses of the masks and the animals that exist in the coastal ecosystem; each child chose an animal of their choice and made three drawings, a face in front and in profile, the animal of their choice and the final design of the mask (human face with the animal as a decorative aspect). The next session the children made their masks using papier-mâché. During the last sessions the masks were painted.
The designs of the masks, their shape, size and pictorial decoration was entirely the children's decision, trying to exploit their creativity.
_