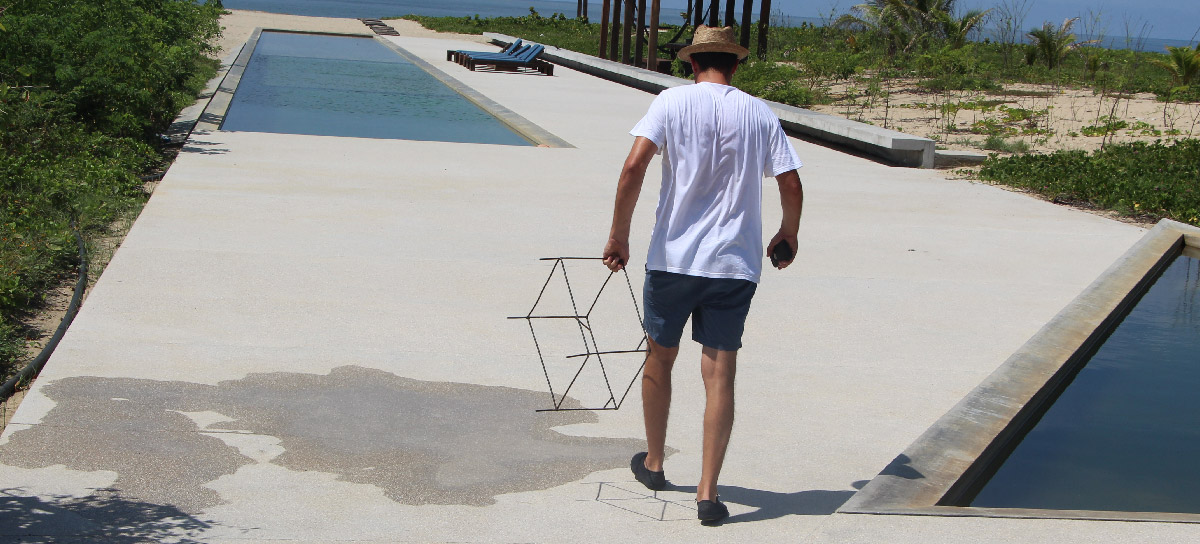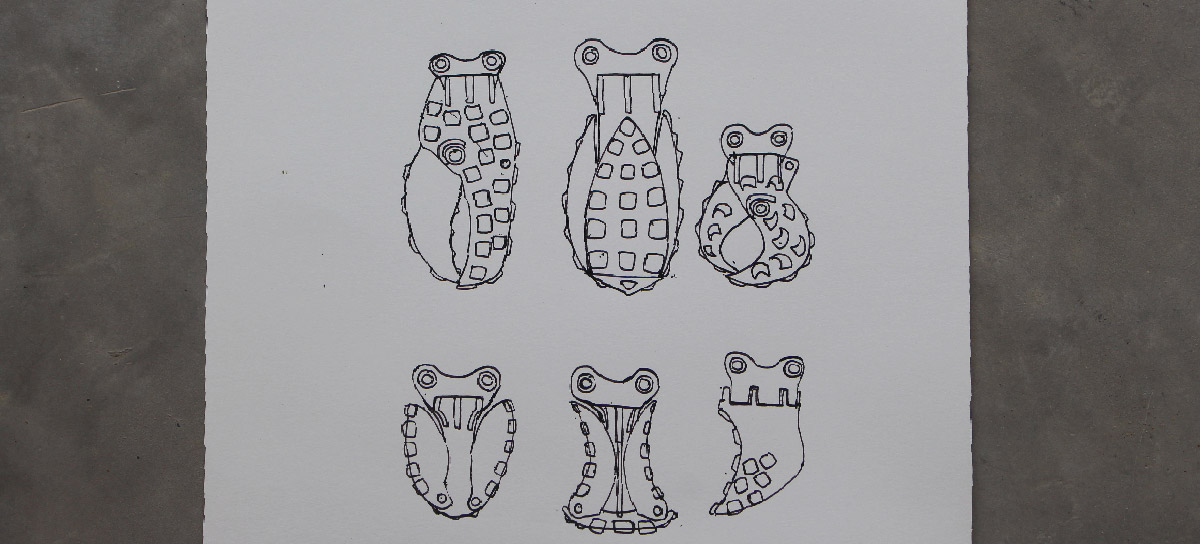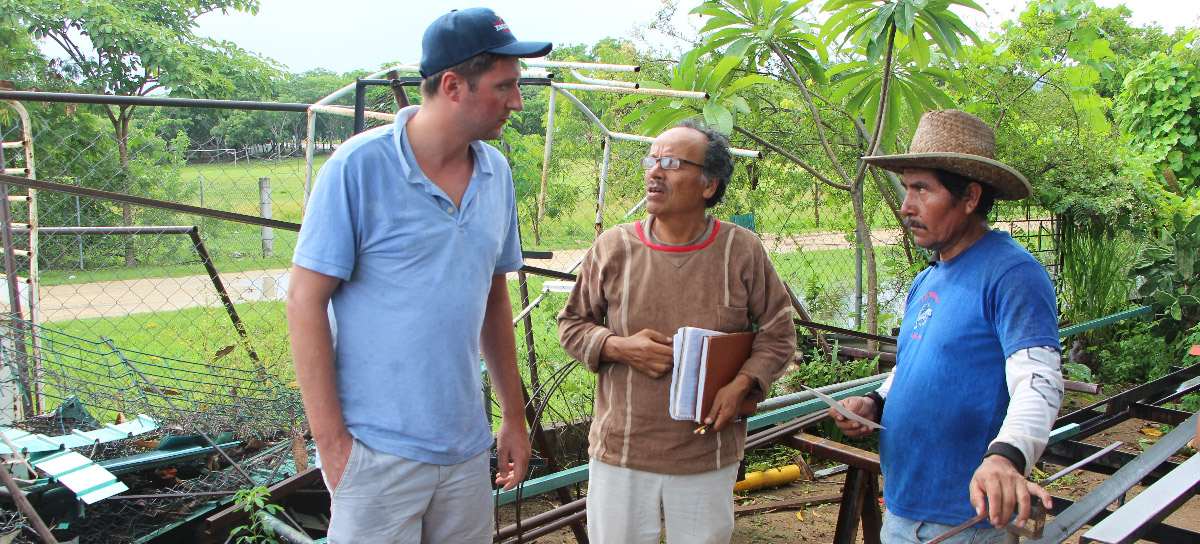 ....
Mejoramiento técnico al diseño de las trampas para atrapar jaibas usadas por las mujeres pescadoras
El proyecto del artista James Capper consistió en apoyabar a las mujeres pescadoras con nuevos diseños de trampas para facilitar la pesca. Para llegar a esto, se realizó una reunión con las mujeres pescadoras de el Zapotalito en su restaurant llamado "la Flor del manglar", ahí se platico con las mujeres, se observaron las trampas existentes que son de dos formas: una cilíndrica y la otra rectángular, las mujeres explicaron cómo usan las trampas para pescar jaibas en el fondo de la laguna llamada "la Pastoría", que es parte del sistema lagunar "Lagunas de Chacahua".
Posteriormente James realizó una serie de dibujos alusivos a las trampas y se sacaron las medidas de las artes de pesca y se entrevistó con un balconero para que elaborara 20 trampas, 10 de forma cilíndrica y 10 en forma rectángular. Afortunadamente las mujeres tienen varios metros de una malla especial con las que se forran las trampas de estructura metálica para que quede concluido el objeto y se pueda usar para atrapar los mariscos. Este proyecto ayudo en la parte social , dado que las mujeres sólo contaban con 2 trampas y ahora tendrán 20 más, siendo 12 las integrantes de la cooperativa que se dedican a la pesca.
_
Technical improvement to the design of traps to catch crabs used by women fishermen
The project of the artist James Capper consisted on supporting the women fishworkers with new designs of traps to facilitate the fishing. To reach this, a meeting was held with the women fishworkers of the Zapotalito in its restaurant called " la Flor del manglar ", there they talked with the women, they observed the existing traps that are of two forms: cylindrical and Rectangular, the women explained how they use the traps to fish crabs in the bottom of the lagoon called "La Pastoría", that is part of the lagoon system "Lagunas de Chacahua".
Later James realized a series of drawings alluding to the traps and the measures of the fishing gear and he was interviewed with a balconero so that he would elaborate 20 traps, 10 of cylindrical form and 10 in rectangular form. Fortunately women have several meters of a special mesh in which the traps of metal structure are lined up so that the object is finished and can be used to catch the seafood. This project helped in the social part, in a way that women only had 2 traps and now they will have 20 more, 12 members of the cooperative that are engaged in fishing.
_