Iván Navarro + Courtney Smith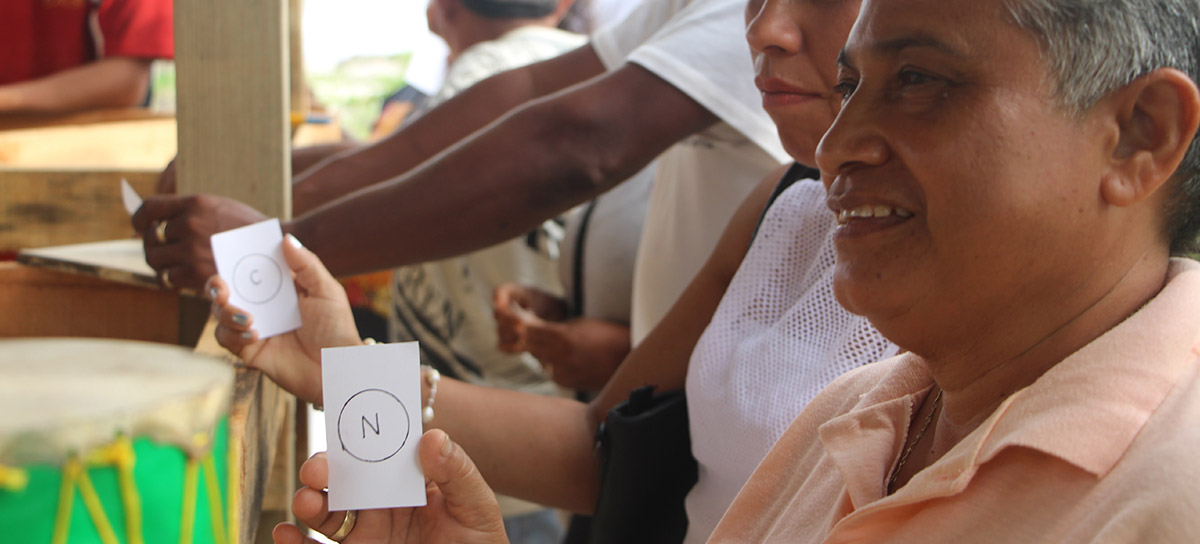 ....
Paradero
Se trabajó con distintos aliados de la fundación y con integrantes de los proyectos de los demás residentes que compartieron la casa con Ivan y Courtney, Fue una sola sesión en Casa Wabi, con 36 integrantes.
La idea principal del proyecto era poder realizar dos performances con personas de las distintas comunidades con las que trabaja la fundación y que sean aliados o participantes de los proyectos comunitarios que se realizaron en el mes de junio del 2018. Se convocó a las mujeres pescadoras del Zapotalito, a profesores y alumnos de distintos colegios de Río Grande, del Venado y de Agua Zarca quienes participaron en los talleres comunitarios de los residentes Andrea Bores, Vanderlei Lopes, Diego Muhr y Mauricio Rico, así como personal del staff de trabajo de Casa Wabi y de los proyecto comunitarios. Los dos performances realizados giraron en torno a entablar relaciones sociales dentro de entornos limitados y por tiempos específicos y ver cómo cambian las conductas, las conversaciones y los estados de ánimo bajo distintas circunstancias. El primer performance se realizó dentro de una estructura de madera que limitaba el movimiento de los participantes, forzándolos a convivir con quienes tuvieran a su alrededor, mientras que otros asistentes tocaban instrumentos musicales para llenar de música los tiempos designados de convivio. El segundo performance se realizó en la mesa principal de la casa donde se sirvió una cena con los residentes y los participantes pero con la limitación de no poder moverse del lugar asignado ni pararse de la mesa. Todos los lugares y roles que jugaba cada integrante fueron designados aleatoriamente.
_
Whereabouts
We worked with different allies of the foundation and with members of the projects of the other residents who shared the house with Ivan and Courtney. It was a single session at Casa Wabi, with 36 members.
The main idea of the project was to perform two performances with people from the different communities with which the foundation works and who are allies or participants of the community projects that were carried out in June 2018. The fisherwomen from the Zapotalito, to professors and students of different schools of Rio Grande, del Venado
and Agua Zarca who participated in the community workshops of the residents; Andrea Bores, Vanderlei Lopes, Diego Muhr and Mauricio Rico, as well as staff of Casa Wabi and of the community projects. The two performances carried out revolved around establishing social relationships within limited environments and at specific times and seeing how behaviors, conversations and moods change under different circumstances. The first performance was made within a wooden structure that limited the movement of the participants, forcing them to live with those around them, while other attendees played musical instruments to fill the designated time of socialization with music.
The second performance was held at the main table of the house where a dinner was served with the residents and participants but with the limitation of not being able to move from the assigned place or to leave the table. All the places and roles that each member played were randomly designated.
_