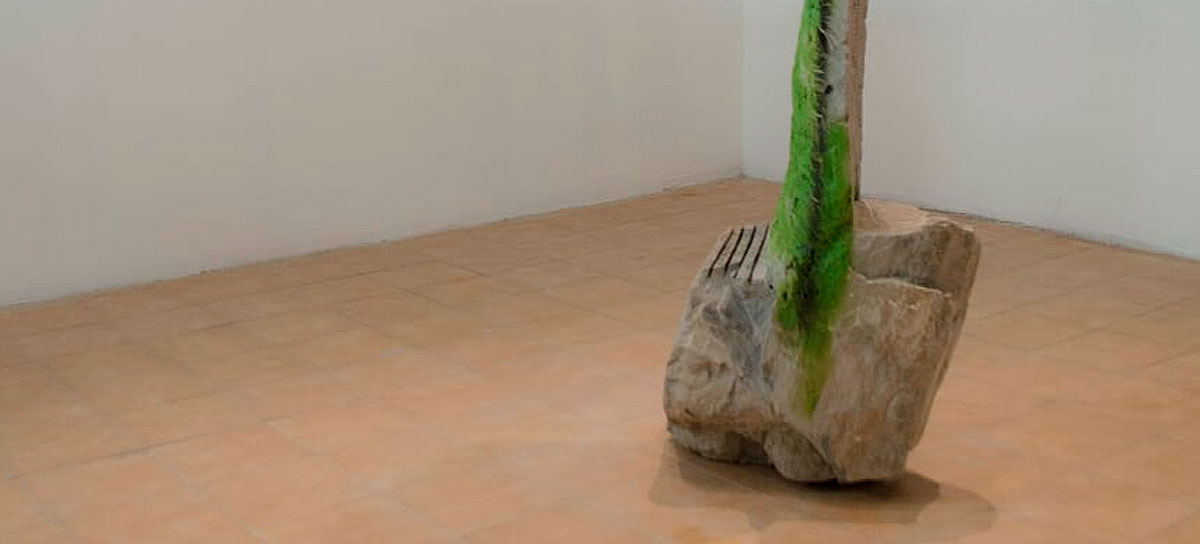 ....
Nació en Laval, Francia el 20 de noviembre de 1990. Estudió becada en la Escuela Superior de Arte y Diseño de Saint Etienne, Francia donde se graduó en junio del 2014. Actualmente habita en la ciudad de Monterrey, Nuevo León, donde participa en una residencia de la Alianza Francesa y FEMSA. Ha expuesto su trabajo en la Biennale Internationale de Design en Saint-Etienne, Estocolmo e Inglaterra. También a expuesto su trabajo en las ciudades de Firminy, Grenoble, Istambul, Nantes y Monterrey.
Ella aborda su práctica escultórico desde el punto de vista de la precariedad de los materiales. Se enfoca en encontrar un balance entre la materialidad de sus objetos para así alcanzar el punto de equilibrio. El proceso de Alonzo consiste en levantar o enderezar la escultura que en su comienzo yace en el suelo. Como acto artístico, le interesa la relación entre los verbos eminentemente fálicos tales como erigir, elevar y enderezar.
_
Junio 2016
Proyecto comunitario

www.gwladysalonzo.com
..
Gwladys Alonzo (born 1990, France) "melts" materials into a body, creating organic entities whose forms influenced by her daily walk. She encounters different found objects among the landscape during these walks, which she reappropriates in her sculpture. This creates in her sculptures a precarious vulnerability within the struggle that exists as these found materials seek to maintain at all costs their formal integrity.
Alonzo employs common materials classic in sculpture, like metal, wax, concrete, marble, and stone, to create her sculptures using unconventional techniques. Influenced by the use of lead by Richard Serra, and the use of latex by Eva Hesse, Alonzo uses similarly transmutative practices, opting for a gesture that champions size, as well as more complex molding and casting.
As an artist and woman, she is motivated by the desire to break from the stereotypes associated with the predominantly male practice of sculpture, where eminently phallic verbs such as "erect," "raise," "train," and "recover," are part of the common vocabulary.
_
June 2016