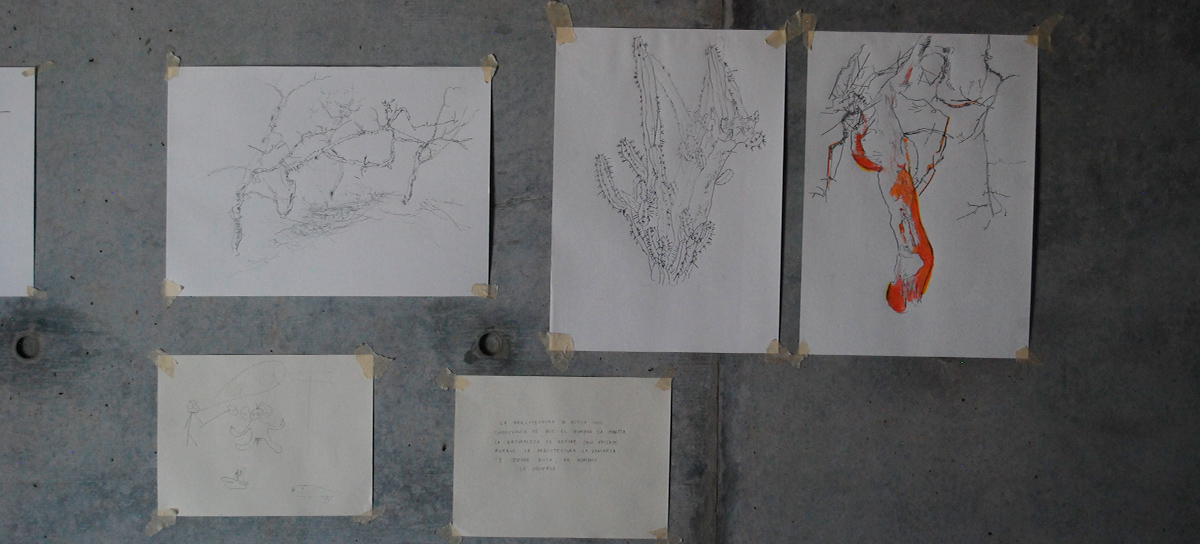 ....
TALLER DE DIBUJO Y EXPRESIÓN CORPORAL
Se hicieron sesiones con niños de primaria en la comunidad de Hidalgo. Se empezó con ejercicios abstractos que se volvieron figurativos para coordinar de manera más vaga y sutil los movimientos corporales con el dibujo. Con papel y herramientas y bajo una guía más o menos constante, los niños lograron concentrarse en un mismo dibujo.
Los ejercicios se basaron en la observación y memoria.
..
TALLER DE DIBUJO Y EXPRESIÓN CORPORAL
Eibenschutz completed several sessions with children from the primary school of Hidalgo community. She started out with abstract exercises that became figurative in order to vaguely and subtly coordinate the bodily movements with drawing. With paper and other tools, and under constant guidance, the children were able to focus on one drawing. The exercises were based on observation and memory.
....