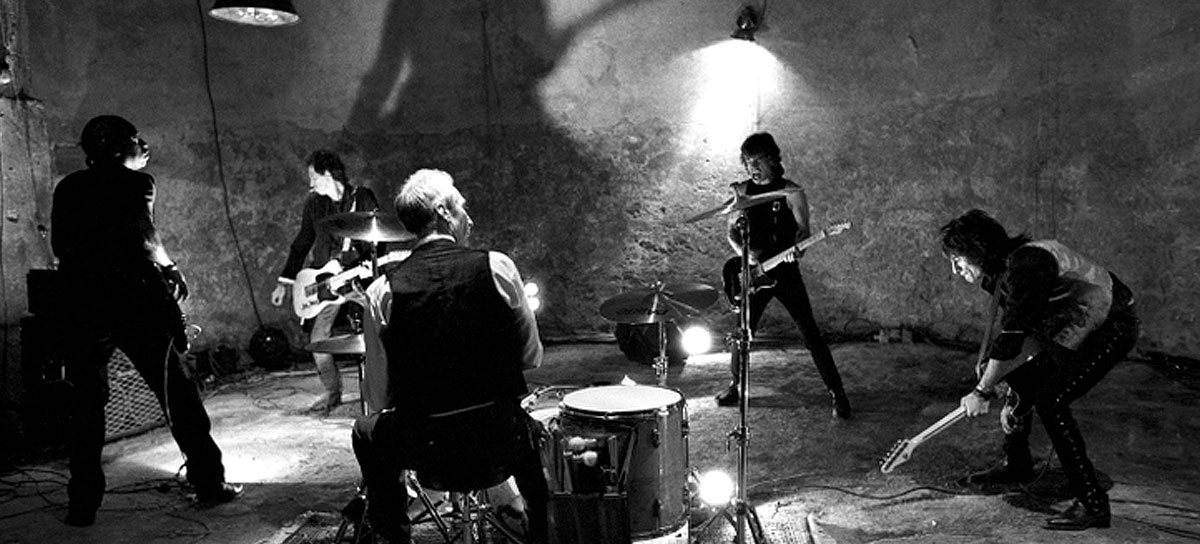 ....
Fernando Aceves nació en la Ciudad de México en 1965 y por los pasados veinticinco años se ha dedicado a trabajar sistemáticamente en la documentación fotográfica a nivel local e internacional de prácticamente todos los géneros de la música teniendo una especial predilección por el Jazz.
Aceves ha trabajado de manera directa para estrellas del Rock como Paul McCartney (1993), Pink Floyd (1994), David Bowie (1997) y los Rolling Stones (1995) entre muchos otros lo cual ha influido en que la fotografía de la música tenga ya un estatus en México.
Fernando ha publicado varios libros entre los que destacan "Ilusiones y destellos, retratos del Rock mexicano", una colección única de 129 retratos de quienes han hecho la escena en el país por los pasados cuarenta años, "Vive Latino 2006-2007", documento que muestra de una manera muy personal el festival iberoamericano de Rock más importante a la fecha y por supuesto "Tiempo de solos, 50 jazzisitas mexicanos" que fue publicado en el 2001.
Fernando Aceves es el fotógrafo que se enfoca en tiempo completo a la música. Trabaja en la actualidad en el formato digital y usualmente se desarrolla únicamente con la luz ambiente que la escena en turno proporcione.
_
Julio 2016
Fernando Aceves
..
Fernando Aceves first saw the light of day in Mexico City in 1965. For the last twenty-five years he has dedicated his self-taught photographic talents to documenting Mexican and international all contemporary musical genres, although his personal preferences lean toward the Jazz and scene.
Aceves has worked mainly for concert promoters, record companies, Mexican and foreign publications and the artists themselves, such as Paul McCartney (1993), Pink Floyd (1994), David Bowie (1997) and the Rolling Stones, among many others. In 2000 The Museum of Modern Art of Mexico City presented his highly influential exhibition, The Rolling Stones, – the first time music photography had been given status in Mexico.
Fernando has published several books including "Ilusiones y destellos: retratos del rock mexicano" (Editorial Plaza y Janés), a unique collection of 129 portraits of the rock musicians who have shaped the Mexican rock music scene over the last forty years, "Vive Latino 2006-2007" and 'Tiempo de solos,50 Jazzistas Mexicanos' his book on Mexican Jazz Musicians which came out in 2001.
Aceves is the Mexican photographer who systematically focuses on music full-time. He works now on digital format and does not add special lighting to any given situation. One of the world's best 'live' photographers, Fernando has photographed about 4,000 concerts in the United States, Canada and Great Britain.
_
Julio 2016
Fernando Aceves
....