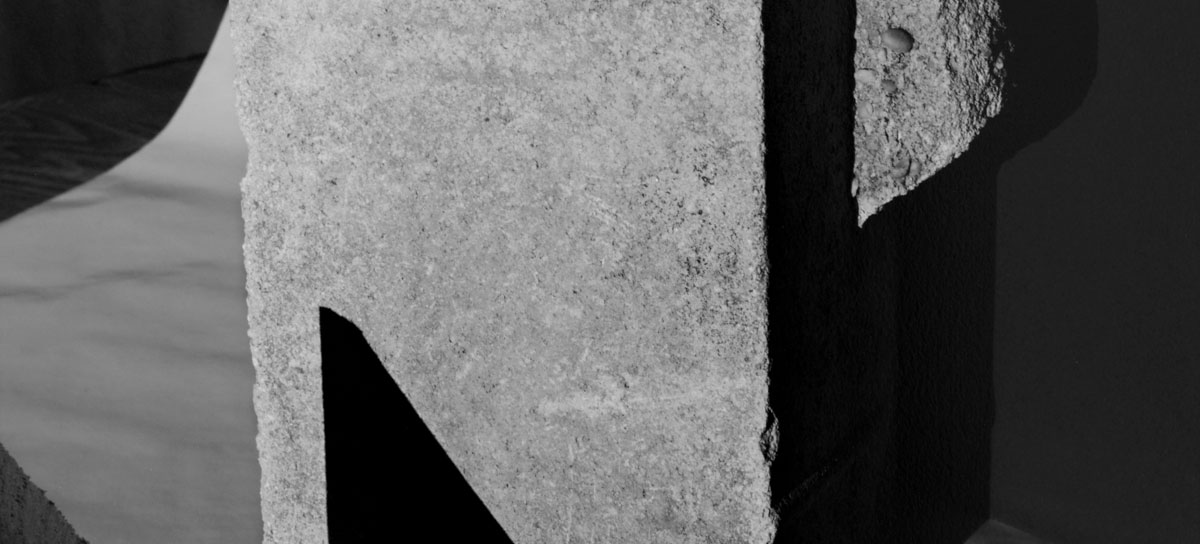 ....
La obra de Fabiola Menchelli investiga la relación de la fotografía con la arquitectura, el dibujo, la escultura y otros medios. Usando el lenguaje de la abstracción, Fabiola construye imágenes que hablan acerca de la arquitectura de un espacio mental. El trabajo se centra en la arquitectura como un medio para la construcción de ideas para mostrarnos la flexibilidad de la mente en relación con la percepción del espacio.
Fabiola Menchelli es una artista mexicana que actualmente vive y trabaja en la Ciudad de México. Estudió la Maestría de Artes Visuales y Fotografía en Massachusetts College of Art and Design y la Licenciatura en Artes Visuales Digitales en Victoria University en Melbourne, Australia. Ha participado en varias residencias artísticas como Skowhegan School of Painting and Sculpture y Bemis Center for Contemporary Arts. Ha sido reconocida con distintos honores entre los cuales destacan la Beca Jóvenes Creadores 2014, la Beca Fulbright – García Robles 2011 – 2013, la Beca FONCA – CONACYT para estudios en el extranjero 2011 – 2013 y el MassArt Dean's Award for Fulbright Scholars 2012. Ha participado distintas exposiciones en México, Estados Unidos, Canadá, Inglaterra, Suecia y Australia. Recientemente recibió el Premio de Adquisición de la XVI Bienal de Fotografía Mexicana del Centro de la Imagen 2014.
_
Mayo 2015
www.fabiolamenchelli.com
www.yau.com.mx
..
Fabiola Menchelli's work investigates photography in relation with architecture, drawing and sculpture and other media. Using the language of abstraction she constructs images that speak about the architecture of a mental space. The work focused on architecture as a mean for constructing ideas to show us the flexibility of mind in relation to the perception of space.
Menchelli graduated from Massachusetts College of Art with an MFA in Visual arts and Photography and holds a BA in Arts from Victoria University in Melbourne, Australia. She has been invited to significant artist residences including Skowhegan School of Painting and Sculpture and Bemis Center for Contemporary Arts. She's been awarded several honors including the FONCA Young Creators Grant, the Fulbright – García Robles Fellowship 2011-2013 the FONCA-CONACYT grant for studying abroad 2011-2013 and the MassArt Dean's Award for Fulbright Scholars 2012. She has participated in national and international art exhibitions and juried shows including in México, US, Canada, UK, Sweden and Australia. She was recently awarded the Acquisition Prize for the XVI National Biennale of Photography 2014 from the Center for the Image in México. She lives and works in México City.
_
Mayo 2015