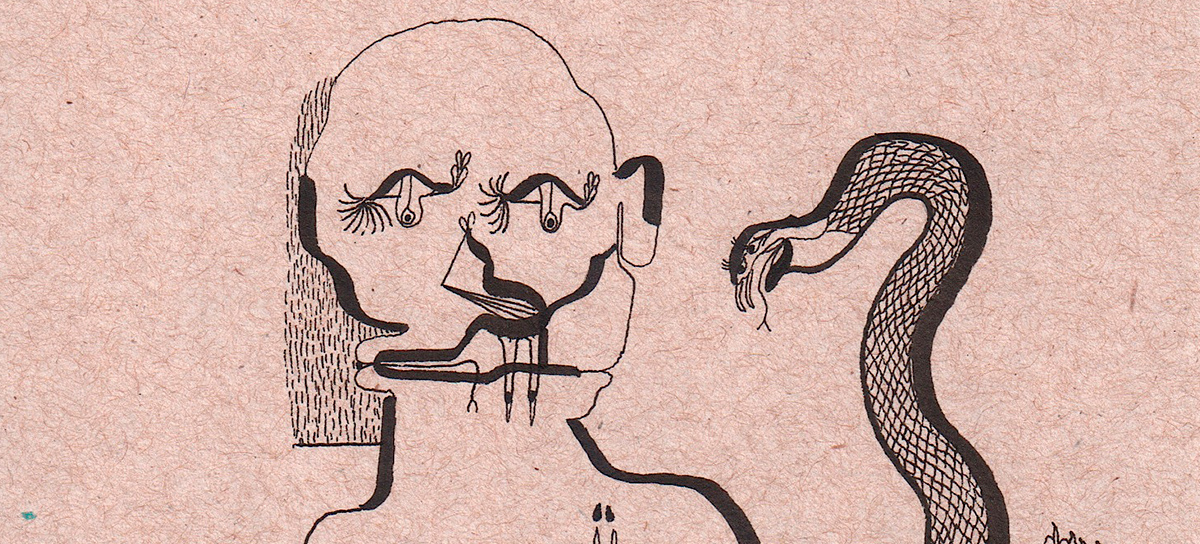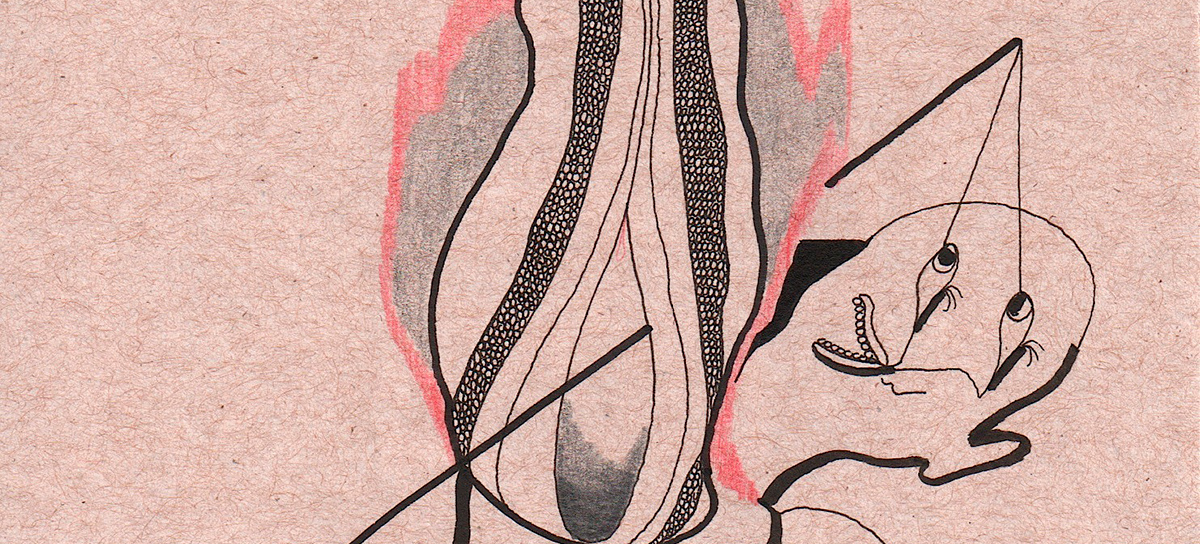 ....
Mi trabajo como ilustrador no tiene tantas influencias de la academia.
Aprendí algunas técnicas de dibujo en mi estadía en San Francisco. Sin embargo, mi proceso como ilustrador se ha ido construyendo desde que tengo 8 años.
Desde los 8 años la temática y visión de mis dibujos/ilustraciones es la misma: la animalidad del ser, el alma animal y la muerte; lo único que ha cambiado a través de los años son las formas y las técnicas al dibujar. Mis padres me apoyaron y jamas juzgaron mi forma de dibujar, esto me ayudó bastante. No obstante, mi visión hacía la muerte tomó formas interesantes a mis 18 años, donde yo desarrollé un estilo propio que nombré. Ilustro bajo la técnica de "mente cerrada" esto implica dibujar en el presente sin que la mente juzgue el trazo para desarrollar formas inesperadas.
Mi desarrollo como performista se debe a varios maestros que me enseñaron distintas expresiones corporales en distintos institutos. Esto llevó un proceso de 3 años y aún sigue en pie. Practico y leo en casa para desarrollar mas propuestas a nivel escénico y tener un entendimiento al estar en escena.
_
Noviembre - diciembre2016
Más información del artista
..
My work as an illustrator does not have influences from academia. I learned some drawing techniques during my stay in San Francisco. However, my process as an illustrator has been building since I was 8 years old. From this age, the theme and vision of my drawings / illustrations is actually the same: the animality of being, the animal soul and death. Just few things have changed over the years: shapes and drawing techniques.
My parents supported me and never judged my way of drawing, this helped me a lot.
My vision towards death took interesting forms at my 18 years, when I developed a style that I called "closed mind": This is to draw in present time, without the judging of mind in order to develop unexpected forms.
My development as a performer is due to several teachers who taught me different body expression technics in different institutes. My study as a performer continues and will continue in developed.
_
November - December 2016