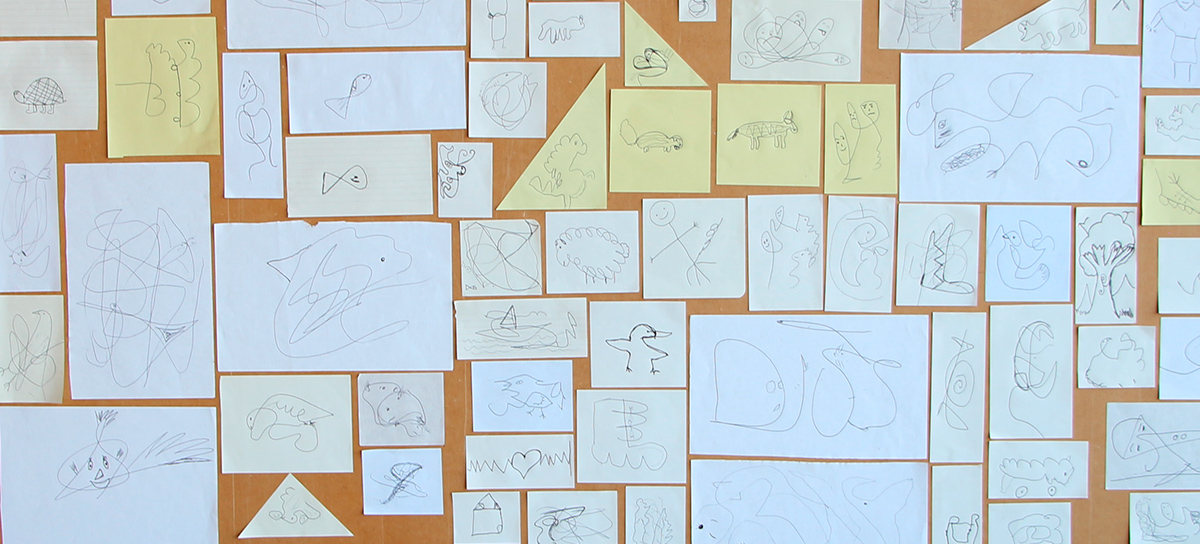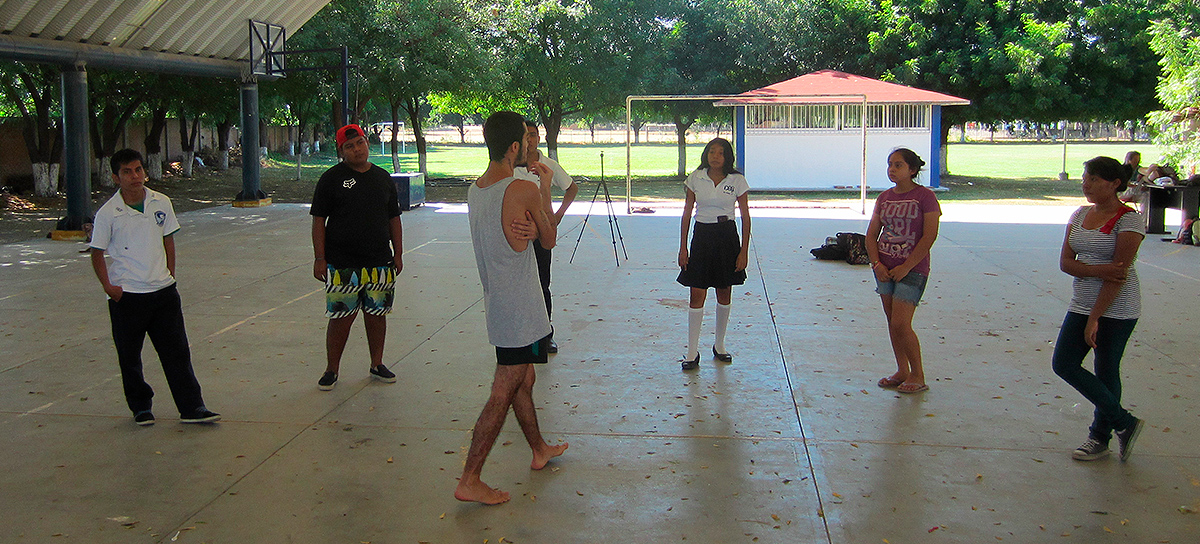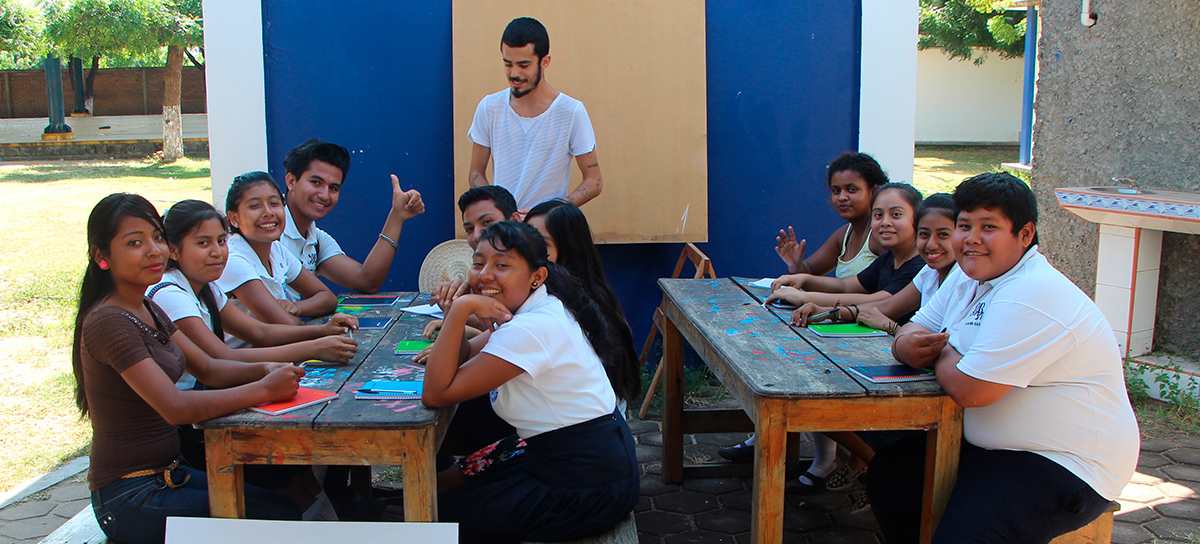 ....
Taller Introducción a lo abstracto a través del movimiento
Introducción a la convivencia del individuo con formas y lineamentos abstractos para generar aterrizajes concretos que reflejen el poder del símbolo-idea por encima de lo meramente estético y así generar un placer introspectivo y una fuerza mental.
Cada uno descubrió un estilo propio desde un inicio y esto me sorprendió. Los dibujos generados encima del mural fueron inicio de un discurso interesante entre todos: cada uno de nosotros es un ser en potencia. De los dibujos me inspiré en mis piezas personales. Mis piezas articulan entorno a la importancia simbólica de la imagen y su impacto en el cuerpo. Hice cruces para acercarme a una fe que no contengo. Hice animales para adaptarme al entorno. Hice formas femeninas y mortuorias para representar el conocimiento
Workshop of Introduction to the abstract through movement.
Introduction to the coexistence of the individual based on abstract forms and guidelines, to generate concrete landings that reflect the power of the symbol-idea above the merely aesthetic and thus generate an introspective pleasure and a mental strength.
From the beginning, each of the participants discovered their own style and this surprised me. The drawings generated, were the start of an interesting speech among all: each one of us is a potential being. From these drawings I was inspired to create personal pieces. My pieces articulate the symbolic importance of the image and its impact on the body. I made crosses to approach a faith I do not contain. I made animals to adapt to the environment. I made female and mortuary forms to represent knowledge