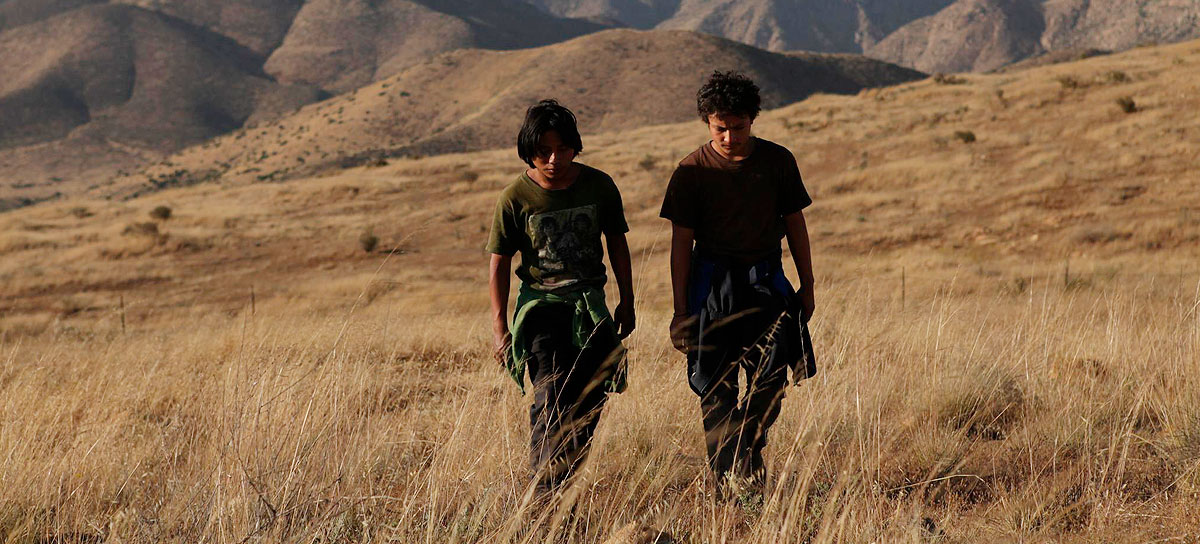 ....
Nacido en la península ibérica, residente en América desde hace casi dos décadas. Nacionalizado mexicano. Su primer trabajo en cine llegó de la mano de Ken Loach en Tierra y Libertad (1995) como asistente de cámara. Se graduó en Cinematografía en el American Film Institute (AFI) con la beca honorífica Anthony Hopkins/Amex. Su película de graduación como escritor/director/DOP, Una Mesa Es Una Mesa (A Table Is a Table), ganó el Premio a Mejor Cinematografía de la American Society of Cinematographers (ASC). Colaboró como operador de cámara en diversos largometrajes con directores como Spike lee, Alejandro Gonzalez-Iñarritu, Tony Scott, Fernando Meirelles, entre otros, además de realizar como escritor/director varios cortometrajes y documentales.
En 2006 estrenó su segundo cortometraje como escritor y director, I Want To Be A Pilot que tras su paso por el Festival de Sundance cosechó más de medio centenar de premios internacionales entre ellos Premio del público en la Mostra de Sao Paulo y Mención Especial del Jurado en el 27° Festival Internacional de Cine de Amiens; ese mismo año dirigió en México su cortometraje documental La Morena que participó en competencia en el festival de Morelia 2007 sección Cortometraje Documental Mexicano.
En el año 2010 recibió una de las becas de la Cinéfondation para participar en el Atelier del Festival de Cannes donde puso en marcha su primer largometraje, La Jaula de Oro.
Su ópera prima como Escritor/Director se estrenó mundialmente en el 2013 en la sección oficial del Festival de Cannes, Una Cierta Mirada, cosechando el premio al mejor elenco de actores, el premio Gillo Pontecorvo y la mención honorífica François Chalais. En su estreno en el FICM en Morelia, ganó tres reconocimientos: Premio del Público, Mejor Primer Largometraje y Premio Guerrero de la Prensa. Como Director ganó Mejor Director Festival de Vladivostock, Mejor Nuevo Director en el Festival de Chicago, Mejor Director en el Festival de Tesalónica, Mejor Director en el Festival de la Havana en Nueva York, Mejor Dirección en el Festival de Luis Buñuel en España, Premio Mejor Director por parte de la Fundación Satjavit Ray en UK y el Premio Jean Renoir en Francia. Tambien ha ganado Mejor Opera Prima en Lima, La Habana, República Dominicana y Mejor Película en Mumbai, Mar de Plata, Tesalónica.
Hasta el momento la película ha recibido 81 premios nacionales e internacionales, entre ellos 9 Arieles por parte de la Academia Mexicana de Cine, incluyendo Mejor Película, Mejor Opera Prima y Mejor Guión original, así como Mejor Película Iberoamericana en la primera edición de los premios Fénix.
Filmografía escritor/director:
A Table Is A Table (2001)
I Want To Be A Pilot (2006) La Morena (2007)
La Jaula de Oro (2013)
_
Febrero – abril 2016
Proyecto comunitario

Más información del artista
..
Born in the iberian peninsula. He has lived in the American continent for the past two decades. Nationalized Mexican.
His first job in the film industry was in 1995, in Ken Loach's film Land and Freedom as a camera assistant to the director of cinematography. A year later, he migrated to the USA where he continued his career in film. His graduation film at the American Film Institute (AFI) as writer/director/DOP, A Table is a Table, won the Best Cinematography award given by the American Society of Cinematographers (ASC). He collaborated as camera operator with directors Spike lee, Alejandro Gonzalez-Iñarritu, Tony Scott, Fernando Meirelles, among others, as he wrote and directed his own short films and documentaries.
In 2006 he premiered his second short film I Want to Be A Pilot at the Sundance Film Festival. The film played at over 200 festivals and won over 50 awards, including Audience Award at La Mostra Sao Paulo Film Festival, Special Mention at the Amiens Film Festival. That same year he directed in Mexico his short documentary La Morena, that premiered at Morelia Film Festival in 2007.
In 2010 he won one of the scholarship awarded by Cinéfondation, which enabled him to participate in the Cannes Film Festival Atelier workshop with his first long- feature film, La Jaula de Oro. The film was premiered at the Cannes Film Festival – Un Certain Regard Official Selection-, winning Un Certain Talent Award, Gillo Pontecorvo Award and François Chalais Special Mention Award. In its Mexican premiere at the Morelia Film Festival, the film won three awards: Audience Award, Best First Film and Press Guerrero Award. As a Director he has won Best Director at Vladivostock FF, Best New Director at the Chicago FF, Best Director at Tesalonica FF, Best Director at Havana New York FF, Best Director at Luis Buñuel Calanda FF in Spain, Best Director from Satjavit Ray Foundation at the London FF and Jean Renoir Award in France. It also won Best First Film in Lima, La Habana, República Dominicana and Best Film in Mumbai, Mar de Plata, Tesalonica, Zurich.
It won 9 Arieles from the Mexican Film Academy, including Best Film, Best First Film and Best Original Screenplay, as well as Best Iberoamerican Film at the Fenix Iberoamerican Awards held in Mexico City.
Until now the film has received 81 awards, becoming the most awarded Mexican film in history.
Filmography Writer/Director:
A Table Is A Table (2001)
I Want To Be A Pilot (2006) La Morena (2007)
La Jaula de Oro (2013)
_
February- April 2016