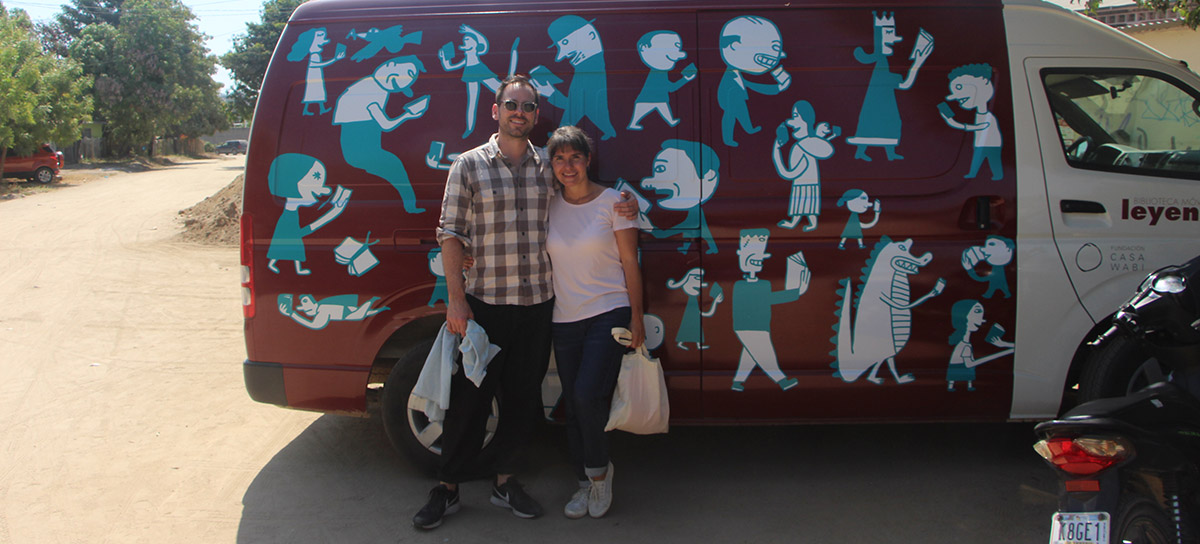 ....
El traje nuevo del Rey.
Se realizaron múltiples sesiones, con las primarias de San José Manialtepec y las de Río Grande, en todos los niveles.
El objetivo del proyecto fue que Camel Collective se sumara a las funciones de la Biblioteca Móvil para trabajar con los niños. Se realizaron dinámicas en torno al cuento "El traje nuevo del Rey". A los niños de 1ro a 3er año se les pedió que realizaran un dibujo de un traje mágico con los poderes que a ellos les gustaría tener. A los niños más grandes se les pidió que reinterpretaran el cuento y le escribieran un nuevo final. La idea final es contar con dos videos (uno de dibujos y otro con los nuevos textos) que muestren el trabajo de los niños y pueda ser proyectado en el Cineclub de Casa Wabi.
_
The King's new suit.
Multiple sessions were held, with the primaries of San José Manialtepec and Río Grande, at all levels.
The goal of the project was for Camel Collective to join the functions of the Mobile Library and work with children. Dynamics were carried out around the story "The King's new suit". Children from 1st to 3rd year were asked to draw a picture of a magical costume with the powers they would like to have. The older children were asked to reinterpret the story and write a new ending. The final idea is to have two videos (one of drawings and another with new texts) that show the work of children and can be screened at the Casa Wabi´s Cineclub.
_