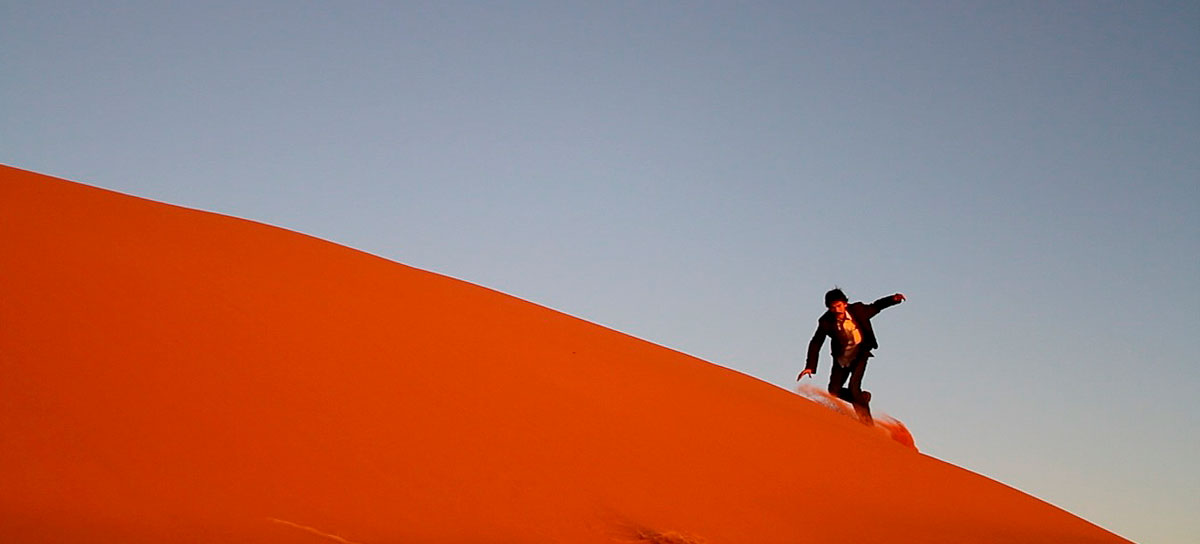 ....
Calixto Ramírez Correa nació el 24 de Marzo de 1980 en la ciudad fronteriza de Reynosa Tamaulipas. Cursó la Licenciatura en Artes plásticas y visuales en la Escuela Nacional de Pintura, Escultura y Grabado, La Esmeralda, durante el periodo 2004 – 2008, obteniendo un intercambio con la Facultad de Artes de la Universidad Nacional de Colombia en el 2007, así como en el 2009 fue alumno del maestro Jannis Kounellis, miembro del grupo Arte Povera, en la Italia de los 60tas.
Ha expuesto individualmente en el Museo Carrillo Gil, Museo de la Ciudad de México, la Galería Yautepec, y fuera de México, en E.U., Francia y Croacia. Colectivamente, ha expuesto en espacios como el Palacio de Bellas Artes, Museo de Arte Moderno de la Cd. de México, así como también ha participado en diferentes exposiciones colectivas en Alemania, Argentina, Bélgica, Colombia, Eslovenia, España, Estados Unidos, Francia, Grecia, Holanda, Italia, México y Uruguay.
En el 2014, estuvo dentro de los 10 finalistas del premio Art Verona, seleccionado en la Bienal de la Fotografía, Bienal del paisaje y Bienal de las Fronteras en su país natal. En el 2012 fue acreedor de un premio de adquisición en la Bienal de Arte Emergente en Monterrey, N.L., en el 2010 estuvo seleccionado en el Salón de la Fotografía de Nuevo León, en 2009 fue acreedor de la Residencia Marcelino Botín en el taller impartido por Jannis Kounellis, así como de la beca Jóvenes Creadores de su estado natal Tamaulipas, y en el 2008 obtuvo mención honorífica en el XXVIII Encuentro Nacional de Arte Joven. Sus obras se encuentran en colecciones dentro y fuera de México.
Durante los años 2009 y 2010, estuvo trabajando como asistente de museografía en diferentes espacios culturales de la ciudad como El Museo Universitario de Arte Contemporáneo, Museo Universitario de Artes y Ciencias (C.U. y ROMA), Museo Experimental el ECO, Sala de Arte Público Siqueiros y como asistente de producción en el SITAC VIII.
Actualmente, vive y trabaja en Roma.
_
Septiembre - Diciembre 2015

Proyecto comunitario
 
Más info del artista
..
Calixto Correa Ramirez was born on March 24, 1980 in the border city of Reynosa Tamaulipas. He studied a degree in Visual Arts at the National School of Painting, Sculpture and Engraving La Esmeralda during the period 2004-2008, obtaining an exchange with the Faculty of Arts at the National University of Colombia in 2007 and in 2009 was a student of Master Jannis Kounellis, a member of Arte Povera group in Italy 60′.
He has had solo exhibitions at Carrillo Gil Museum, Mexico City Museum, the Yautepec Gallery, and out of Mexico, in the USA, France and Croatia. Collectively, he has exhibited in venues such as the Palace of Fine Arts, Modern Art Museum of the Mexico City and he has also participated in several group exhibitions in Germany, Argentina, Belgium, Colombia, Slovenia, Spain, USA, France, Greece, Holland, Italy, Mexico and Uruguay.
In 2014, he was among the 10 finalists of the Art Verona Award, in 2012 he was awarded an acquisition prize at the Biennial of Emerging Art in Monterrey, in 2010 he was selected into the Salon of Photography of Nuevo Leon, in 2009 he was awarded the Residence Marcelino Botín in the workshop by Jannis Kounellis and scholarship Young Artists from his home state Tamaulipas, and in 2008 he won honorable mention in the XXVIII National Meeting of Young Art. His works are in the Center of Art and Nature, Beulas Foundation, Huesca, Spain, in CONARTE in Monterrey Nuevo Leon and MACT Collection, Museum of Contemporary Art of Tamaulipas.
During 2009 and 2010, he worked as museology assistant in different cultural venues of the city as the University Museum of Contemporary Art, University Museum of Arts and Sciences (CU and ROMA), Experimental Museum El Eco, Siqueiros Public Art Gallery and as a production assistant in the SITAC VIII.
He currently lives and works in Rome.
_
September - December 2015

Community Project