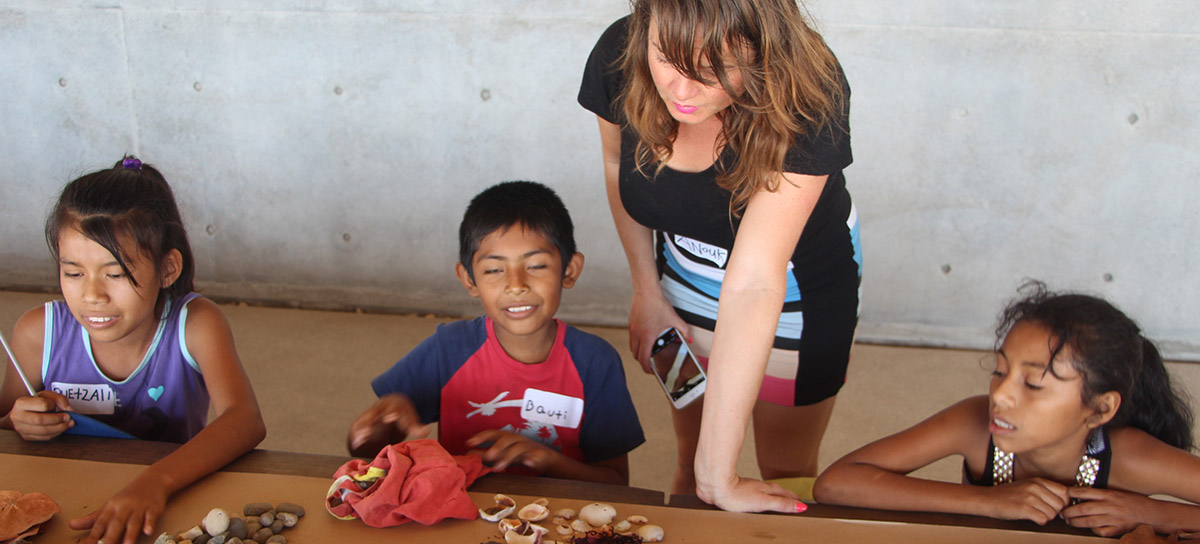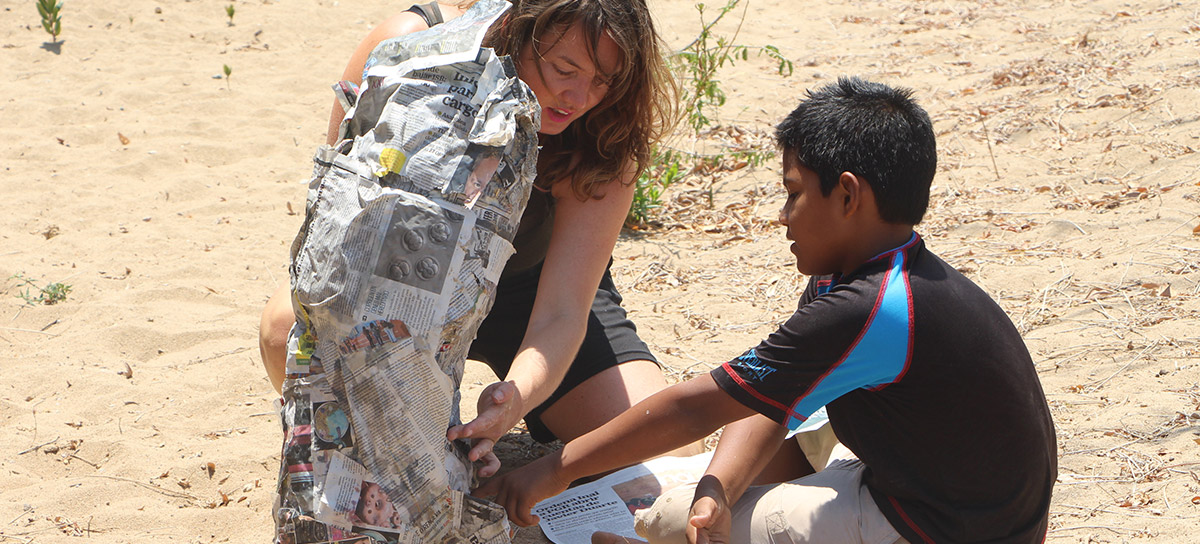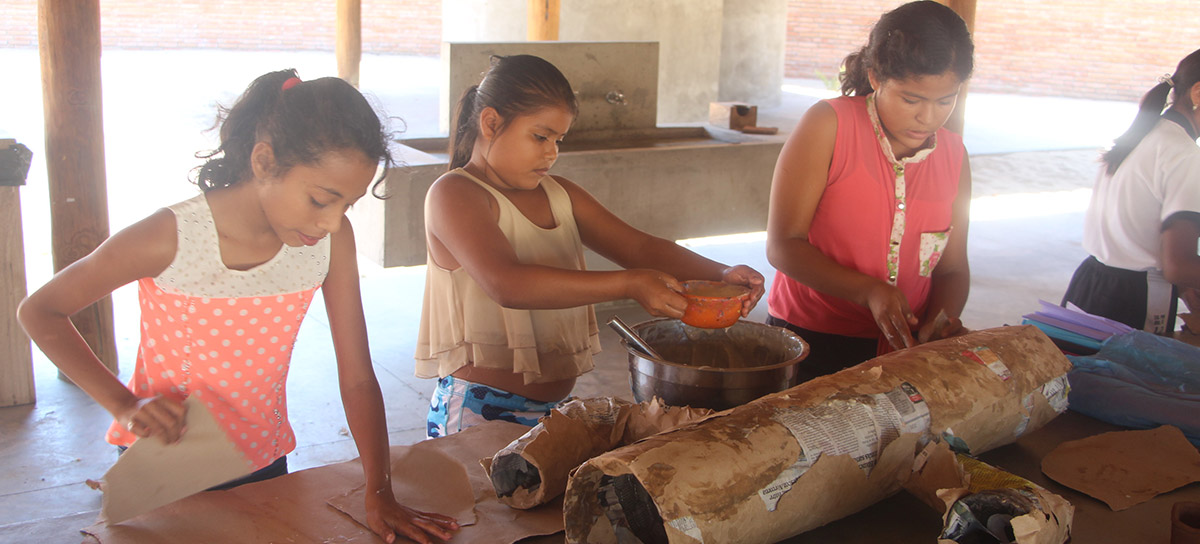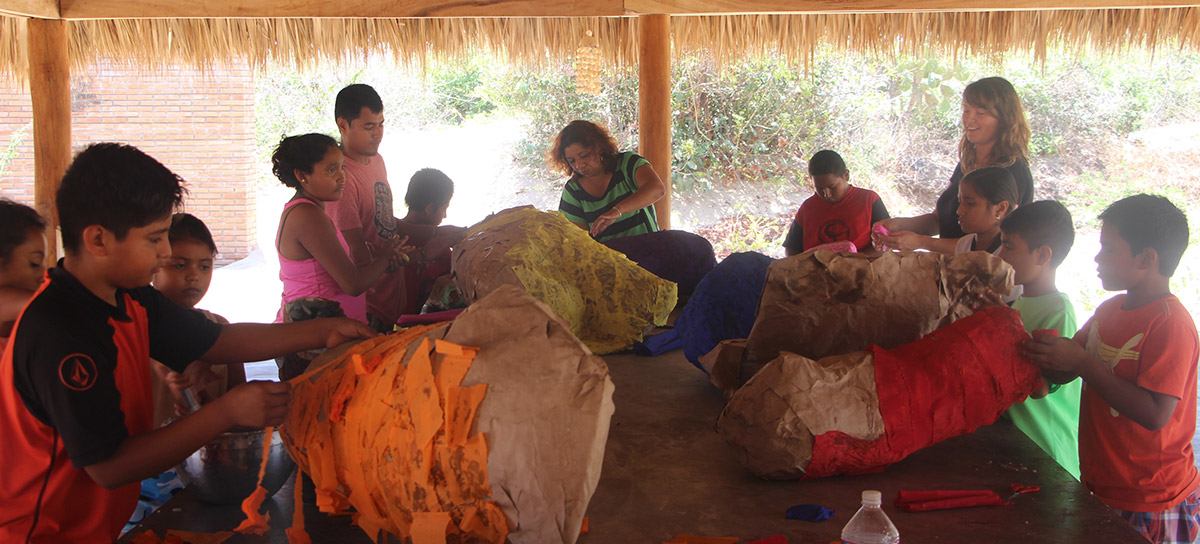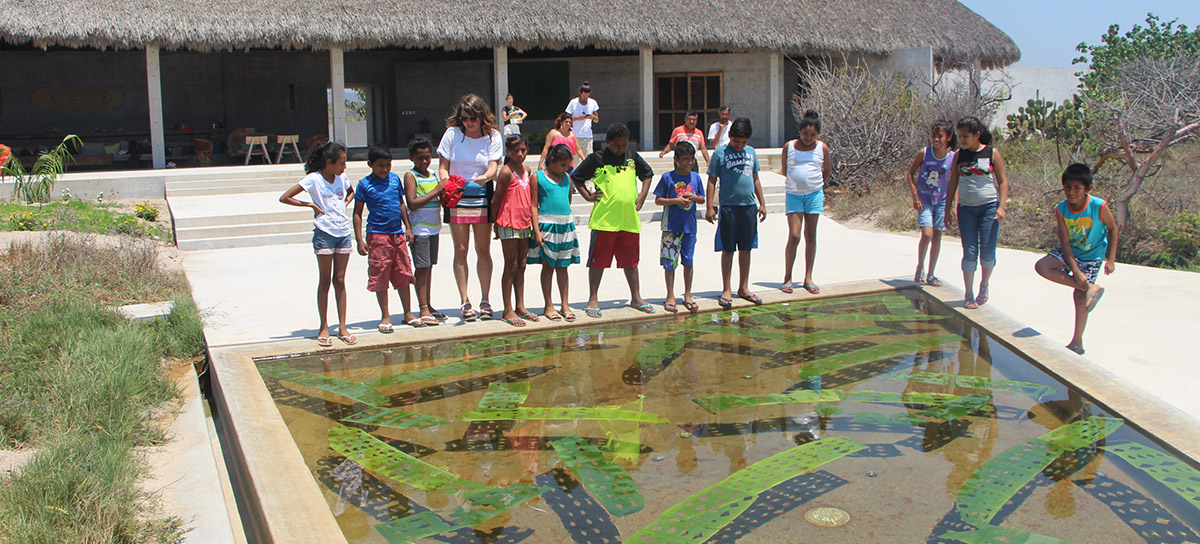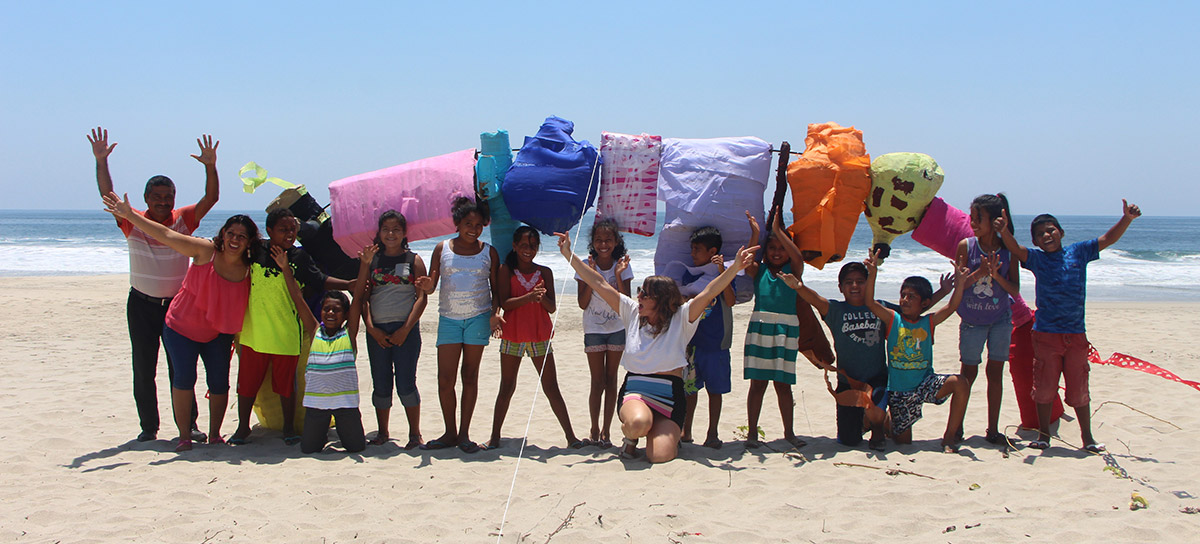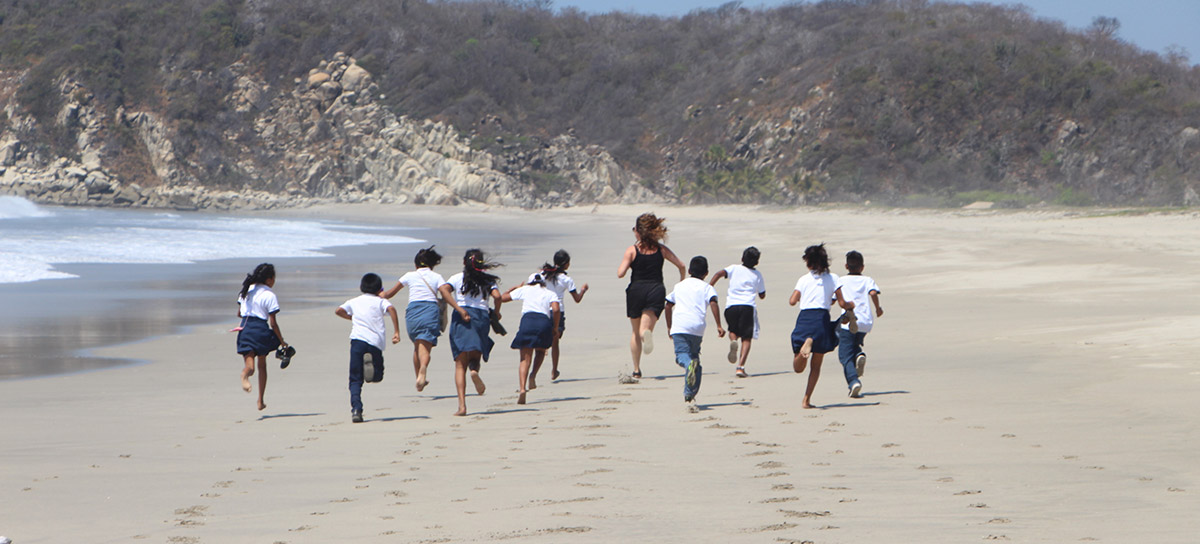 ....
El camino está abierto.
Se realizaron varias sesiones, todas en Casa Wabi. Se trabajó con los niños de 5to de primaria de Cacalote. En la primer sesión Anouk explicó el proyecto a los niños, la idea central del taller giró en torno a la creación de una escultura compuesta por varias piñatas confeccionadas por los niños, con base a figuras de la naturaleza que rodean Casa Wabi, de esta forma reinterpretar la piñata como un objeto no sólo lúdico sino donde se pueden representar sentimientos y recuerdos personales.
El objetivo no era romper la piñata sino conservarla como un bien preciado. Se hizo una caminata por la playa para recolectar conchas y elementos de la naturaleza que los niños pudieran agregar a la piñata o para basar su diseño en aquello que vieran. La siguiente sesión también fue de reconocimiento, se exploraron los jardines de la casa, el vivero y el complejo principal con el mismo objetivo, recolectar imágenes e inspirar a los niños a que dibujaran el diseño final de sus piñatas. En la tercera y cuarta sesión se armaró cada piñata con una estructura de alambre y se cubrió con papel maché de colores. En la última sesión se instaló de la escultura, con la ayuda de un arco de acero se colocaron todas las piñatas para crear un arcoíris, se hizo el "openning" oficial de la pieza y se organizó un convivio con los niños y los profesores.
_
The road is open.
Several sessions were held, all in Casa Wabi. Anouk worked with the children of 5th grade of Cacalote. In the first session Anouk explained the project to the children, the central idea of he workshop revolved around the creation of a sculpture composed of several piñatas made by children, based on figures of nature that surround Casa Wabi, reinterpreting the piñata as an object not only ludic but also where personal feelings and memories can be represented. 

The main goal was not to break the piñata but to keep it as a precious commodity. There was a walk along the beach to collect shells and elements of nature that the children could add to the piñata or to base their design on what they saw. The next session was also recognition, the gardens of the house and the main complex were explored with the same objective, to collect images and inspire the children to draw the final design of their piñatas. In the third and fourth session, each piñata was armed with a wire structure and covered with colored papier-mâché. In the last session the sculpture was installed, with the help of a steel arch all the piñatas were placed to create a rainbow, the official "openning" of the piece was made and a meeting with the children and the teachers was organized.
_